6 of the Most Searched Outdoor Trends of Summer 2020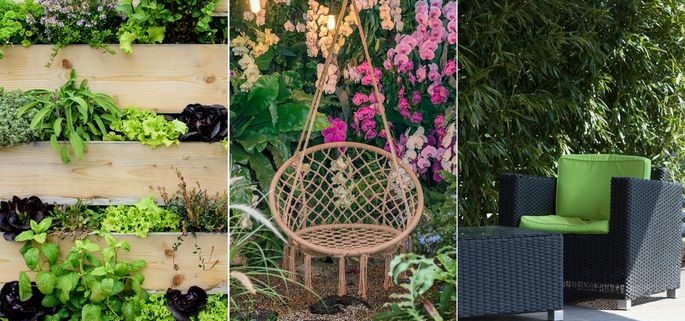 Instead of going on vacation or even hitting the local beaches and parks, many of us are stuck at home this summer. But we're still craving a change of scenery, even if we have to do it ourselves, as a report based on Google Trends data shows.
Home decor retailer Living Spaces recently put together the report on the outdoor home decor trends that people are searching for the most this summer. Searches for some styles have more than tripled!
So if you want to freshen things up around your home, get the scoop on the most popular looks that you can re-create yourself. Here are six of the hottest outdoor decor trends of summer 2020.
Outdoor Tiles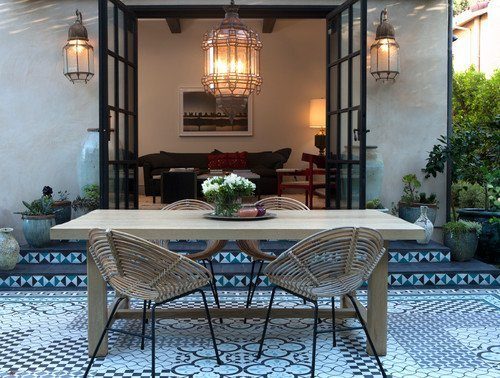 Move over, drab slabs of concrete—it's time for luxurious tiles to shine outside. Just ask Google, where online searches for outdoor tiling are up 174% in recent months.
"Tiling is a great way to enhance your outdoor living space and bring the comfort of the indoors out," says Living Spaces interior decorator Shelby Greene. "It creates a trendy, elevated feel that makes it appear you're at a vacation resort all the time, even if your travel plans are on hold."
Patio Daybeds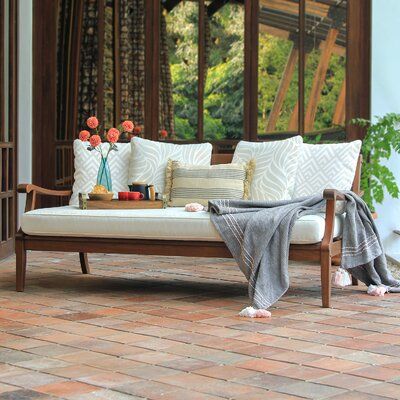 Ever want to spend the whole day in bed? Us too, and these trending patio daybeds (with searches up a whopping 257%) seem to be the perfect solution to all those lazy summer days ahead.
"A daybed is a great place to work from home or take a siesta from all of those Zoom meetings," says Barri Branker, co-owner of Beyond the Box Interiors. "They're also great for evenings, and enjoying the underrated art of stargazing."
Backyard Bars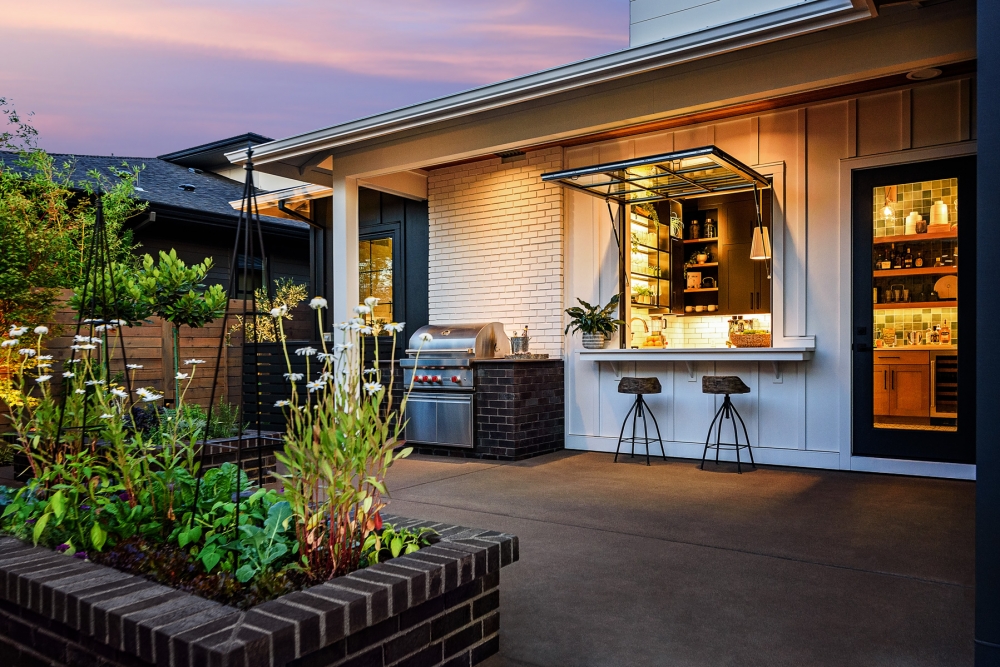 Nothing completes an outdoor space for entertaining or small family gatherings quite like a backyard bar. And this trend is on the rise—by 192%, according to search data.
"One of the most irritating things about outdoor entertaining is being the person mixing drinks—inside," says Branker. "A well-appointed outdoor bar assures you will not feel like the mixologist in the kitchen, away from all of the action."
There's no doubt gardening has taken off during the past few months as many of us have been forced to stay home more. But what if you don't have the space for huge garden plots? To the rescue: potted and vertical gardens.
With a huge boost in search traffic (planters by 172%, and vertical gardens by 156%), it's safe to assume you won't be the only one coming up with creative gardening solutions.
Potted and Vertical Gardens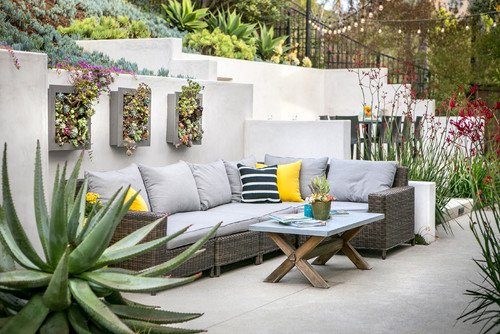 "Home gardening is extremely popular at the moment, and vertical gardens and planters are perfect for getting the most out of every inch of your outdoor space," says Natasha Nicolaou of NatNico Designs. "Utilize vertical space by installing a trellis, or creating a wall of planters to fill with a variety of vegetables and flowers. There are so many incredible vertical garden DIYs online, that having an outdoor space filled with greenery is completely within reach."
Anything Green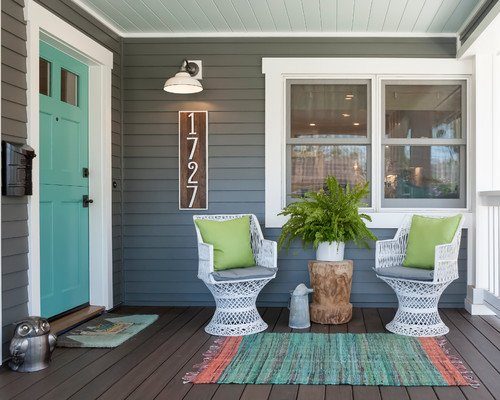 Green far outranks other hues in decor and color schemes this season. Google Trends reports for sage, mint, and emerald show a 41%, 24%, and 67% popularity increase over the past six months, respectively.
"Vibrant colors and shades of green are great for their connection with nature," says Greene. "They really enhance the outdoor experience: Emerald-green creates a tropical atmosphere, sage is soothing and serene, and mint offers a fresh, youthful vibe."
Alternative Outdoor Seating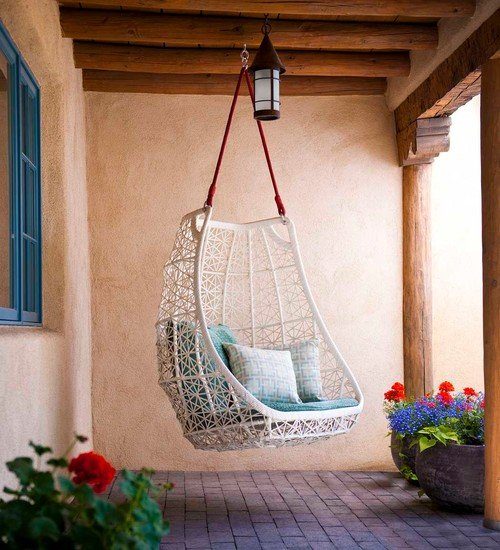 Many of us haven't sat in an office chair in months, so the rising trend toward cozier outdoor furniture makes sense. With searches for Adirondack chairs up 303%—and hammocks and egg chairs not far behind (up 216% and 189%, respectively)—it's safe to say that stylish comfort is a top priority for many this summer.
"Outdoor areas are the perfect place to experiment with playful and unique designs," says Nicolaou. "Look for seating that creates a fun vibe and encourages guests to circulate and enjoy all aspects of the outdoor space. Adirondacks around a fire pit, hanging egg chairs, or a swinging bench under a porch, and a hammock set up in a shady spot all create perfect moments to enjoy a little staycation time."
Article courtesy of Larissa Runkle 
https://haven-hr.com/wp-content/uploads/summer-home-trends.jpg
385
685
Haven Home Realty
http://haven-hr.com/wp-content/uploads/Haven-logo-horz-190x88.png
Haven Home Realty
2020-07-03 12:27:01
2020-07-03 12:27:01
6 of the Most Searched Outdoor Trends of Summer 2020