Is Down Payment Assistance Available to First-Time Homebuyers?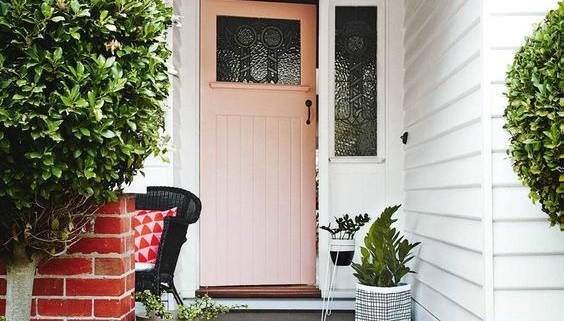 Q: What kind of down payment assistance programs are available to first-time homebuyers?
Who doesn't love free money—especially when it can help you to afford your first home?
Saving up for a down payment on your first home isn't fun. About a quarter of first-time buyers rated coming up with that money as one of the most difficult steps of the homebuying process, according to the National Association of Realtors®. And it's not getting any easier. Inflation and rising rents are whittling away at paychecks, student loan and car payments keep coming due, and there always seems to be some sort of emergency you have to throw money at.
That's where down payment assistance programs can help.
There are at least 2,000 federal, state, regional, and local programs available across the nation. Some employers even offer them. Many of these are little-known programs typically offered by government agencies, nonprofit organizations, and private lenders and can put anywhere from a few hundred to tens of thousands of dollars into the hands of homebuyers.
That kind of cash can help turn someone's dream of homeownership into reality.
Some buyers can qualify for these programs based solely on their income. Others might be able to secure assistance depending on their professions, military service, racial backgrounds, disabilities, and where they hope to purchase their homes, among other factors.
Homebuyers can search for down payment assistance programs on Realtor.com®. They can also check out their state's Department of Housing website to see what sort of help is available.
The assistance can come in the form of grants, which are fully forgiven when you close on your home; forgivable loans, where you can keep the money unless you break the terms of the loan; and deferred-payment loans, which you repay at the end of your loan or if you violate the stipulations of your loan. There are also loans that you pay back every month, some with interest rates as low as 0%.
However, there is no such thing as a free lunch—or a no-strings-attached down payment in this case.
Some of the more common stipulations are that the buyers will undergo housing counseling or other education program in order to receive the funds. Many require recipients to make these properties their primary residences, sometimes for a set period of time—or they may have to pay back a portion of the assistance they received.
So don't skip reading the fine print on the down payment applications.
Also, buyers who receive assistance still need to qualify for a mortgage. Lenders want to see steady incomes, strong credit scores, and relatively low debt.
First-time buyers might also want to consider low or even no-down-payment mortgages. Many folks believe that they must put down at least 20%, but that's a myth. If you put down that much, you can avoid paying private mortgage insurance every month, which is great. But 20% of the median-priced home of $400,000 in December was $80,000. That's a lot of money. And it doesn't include closing costs, which can set buyers back an additional 2% to 6% of their loan amounts, plus repairs, furniture, and an emergency fund.
This is why the typical first-time buyer kicked in much less—just 6% of the purchase price of their home last year, according to NAR data.
Active military personnel and veterans as well as those purchasing homes in more rural areas might be eligible for 0% down loans through the U.S. Department of Veterans Affairs or the USDA Rural Home Loan Program.
Fannie Mae and Freddie Mac offer several programs to lower-income homebuyers that can require as little as 3% down. The Federal Housing Administration offers loans for first-time buyers with down payments as low as 3.5%.
With fewer buyers in the market, sellers are more likely to accept offers from buyers with lower down payments. (At the height of the COVID-19 pandemic, all-cash offers and sizable down payments often won out as many sellers assumed, sometimes erroneously, that buyers who had more cash to put down were on better financial footing.)
There are risks associated with these loans, though. The housing market has been cooling rapidly as higher mortgage interest rates have limited how much buyers can pay for homes. If borrowers get a 3% down loan and home prices in their market fall by 5%, they might find themselves underwater on their mortgage, owing more than their home is worth.
That's usually not a big problem if you plan to stay in your home for a while as long as you can continue to make your mortgage payments. Home prices typically rise over time even if they fall in the short term. But if you need to sell before the housing market bounces back, you could wind up losing money.
So if you're dreaming of homeownership but having a hard time saving up for a down payment, it doesn't hurt to see what sort of assistance might be available to you.
If there is a home that you would like more information about, if you are considering selling a property, or if you have questions about the housing market in your neighborhood, please reach out. We're here to help.
https://haven-hr.com/wp-content/uploads/2023/02/pink-front-door.jpeg
846
564
Haven Home Realty
http://haven-hr.com/wp-content/uploads/Haven-logo-horz-190x88.png
Haven Home Realty
2023-04-12 08:30:00
2023-03-09 11:42:46
Is Down Payment Assistance Available to First-Time Homebuyers?