10 Brilliant Paint Colors for Low-Light Rooms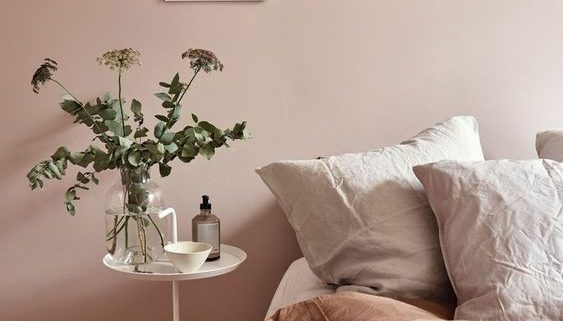 In a perfect world, every room in your house would be bathed in warm, natural light. However, oftentimes this isn't the case. Rooms that don't get a lot of natural light are often referred to as low-light spaces, but they're not doomed to look gloomy. With the right shade of paint, they can be every bit as beautiful as bright rooms.
Jennifer Verruto, founder and CEO of Blythe Interiors, explains that there are two ways to go about choosing paint colors for rooms with little to no natural lighting. The first is creating a "dark and dramatic space," she says. The other is going in the complete opposite direction by embracing a light, bright, and airy color palette. "White reflects, so using a bright white will help create a brighter room," Verruto explains.
How to Select Paint Colors for Rooms With Little Natural Light
When choosing paint color for low-light rooms, keep in mind that any shade will look different on your walls than it does in the store or on a screen. "Rooms with little natural light don't have reflections or absorptions, so they will appear different from what you see in a well-lit room, especially because you'll almost always need artificial lighting," Verruto points out.
Prior to choosing a paint, consider what kind of mood you want to create. Are you looking for drama? Relaxation? An energizing atmosphere?
Also, take into consideration the room's other design elements. "Decor and accessories like mirrors and art help create balance," Verruto says. Whatever point along the spectrum you choose — from dark and moody to light and bright — ensure there is an element of contrast, in order to create visual depth. For example, if you are using dark paint, add bright tones, like brushed brass finishes or textured mirrors.
You might also want to consider color theory when using paint to help define the mood. "Deciding if you want a monochromatic palette or color variations will help narrow options down," says Verruto.
While you can get color swatches for free at most paint stores, Verruto recommends buying a small sample of each paint color you are considering and painting a 12″ x 12″ test swatch. This way, you can observe the paint color with any artificial lighting in the room at different times of the day. "The tone of a light bulb can drastically affect a paint color's appearance," cautions Verruto.
A dark room with little natural light may present a challenge, but the right paint colors (along with thoughtful lighting design) can go a long way toward making it look its best. As Verruto says, there are two basic paths you can take: go light, with a shade like bright white or light blue, or steer toward dark colors for a moody, dramatic feel.
Here are some of the best colors to make darker rooms feel like they have just enough light:
Seafoam green
Gray
Teal
Greige
Navy blue
Black
Purple
True white
Off-white
Pale pink
Read the full post on Hunker
If there is a home that you would like more information about, if you are considering selling a property, or if you have questions about the housing market in your neighborhood, please reach out. We're here to help.
https://haven-hr.com/wp-content/uploads/2022/09/dusty-pink-bedroom.jpeg
751
563
Haven Home Realty
http://haven-hr.com/wp-content/uploads/Haven-logo-horz-190x88.png
Haven Home Realty
2022-10-17 08:24:00
2022-11-02 14:46:51
10 Brilliant Paint Colors for Low-Light Rooms