This Is What Real People Are Doing to Get an Edge in Bidding Wars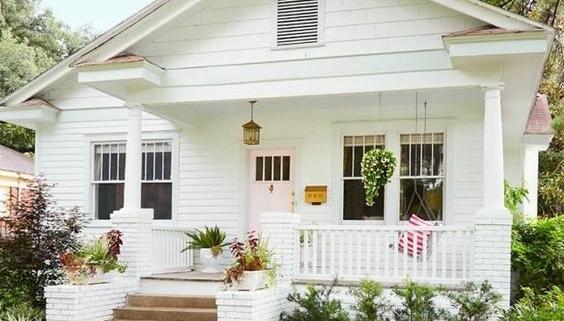 Summer has always been a busy time for the real estate market, but thanks to an unusually low level of inventory and an overwhelmingly high demand for homes, it's basically been summer since last March. This is bad news for buyers who are beginning to tire of engaging in endless bidding wars in an attempt to buy a home.
To try and help buyers understand what's working for some of their competition, I've put together a list of some real-life winning tactics people are using to come out on top in a bidding war, and what a real estate agent says you need to know before trying it yourself.
Submitting Their 'Highest and Best' Offer
Buyers looking to go big and go home are coming out swinging by sending their "highest and best" offers right off the bat. This means they are making an offer with their top price in mind. "When I am faced with this situation I always advise my clients to think of their walkaway price," says Daniela Pagani, a real estate agent with the Lowe Group in Chicago. "That which they will be comfortable walking away from and will not feel that they overpaid." That means making an offer you'll still be happy to have made if you do manage to come out on top.
Waiving the Home Inspection
While this move has become quite common in today's market, Pagani says it's something you shouldn't really consider unless you plan on tearing down the home. "Everyone should have the right to inspect a home," she says. "Buyers only get 20 minutes in a home and are writing contracts right away." If you plan on making an offer with an inspection waiver, you need to be prepared to find some (costly) surprises.
Waiving Contingencies (Like Appraisal, Inspection Issues, and More)
Unlike waving an inspection, waviging the contingencies of an inspection tells the seller that you won't pull out of the sale if the inspector turns something up. Similarly, if you waive the contingency on the appraisal, you're not waiving the right to appraise the property (something lenders require anyway), but instead saying a lower than expected appraisal won't be a deal breaker for you.
"If a home doesn't appraise, you will have to come up with the difference [between the appraised value and the amount you've been loaned] because your lender will only issue a loan up to the appraised value," explains Pagani. While these things can make your offer more appealing to sellers, you'll need to have the money set aside to cover these additional expenses.
Using an Escalation Clause
An escalation clause basically tells the seller that you're willing to offer a certain dollar amount above their highest offer. For example, if someone offers $500,000 for a property and your escalation clause says you're willing to go $3,000 above that, your offer will be for $503,000. Most escalation clauses also come with a price cap, which spells out exactly how much a buyer is willing to pay for a home.
If there is a home that you would like more information about, if you are considering selling a property, or if you have questions about the housing market in your neighborhood, please reach out. We're here to help.
https://haven-hr.com/wp-content/uploads/e5d727aacca03cf3a4f5b92b1c7da72a.jpeg
752
564
Haven Home Realty
http://haven-hr.com/wp-content/uploads/Haven-logo-horz-190x88.png
Haven Home Realty
2021-06-25 08:21:29
2021-06-25 08:21:29
This Is What Real People Are Doing to Get an Edge in Bidding Wars