The 9 Best Home Remodeling Ideas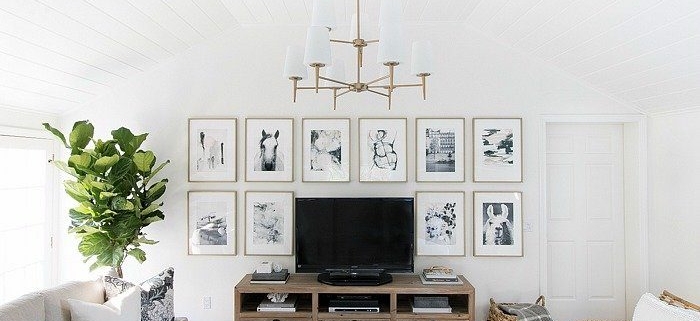 Often, the best home remodeling ideas are easy to do and inexpensive. Paint, new fixtures, and thoughtful re-organization figure heavily into many of these ideas. Brick and cabinets can be painted, you can spend a bit more for a pantry unit that wraps around your refrigerator or you can go for an all-out kitchen makeover with open shelving. Any of these options can make a big difference in the overall look of your home.
Neglected Kitchen Island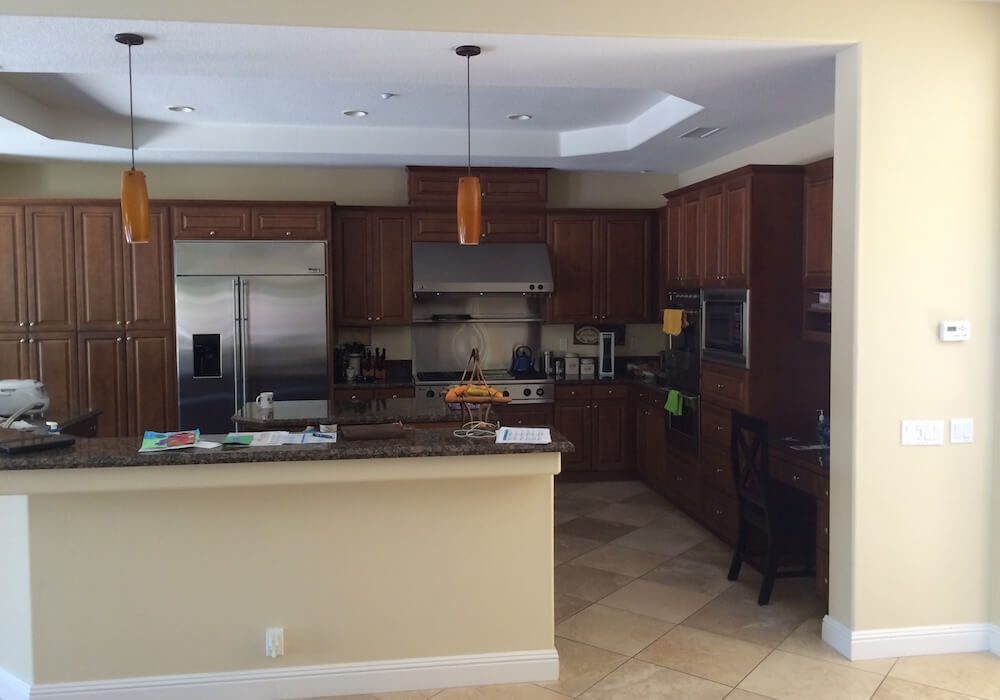 If no one is interested in using your home's kitchen island, it might be because the island is not interesting. Except for being a place to drop the mail and set down groceries, this kitchen island has no redeeming qualities, nothing to draw people to it. San Diego builder and designer Murray Lampert was tasked with turning this kitchen around and making it a showpiece.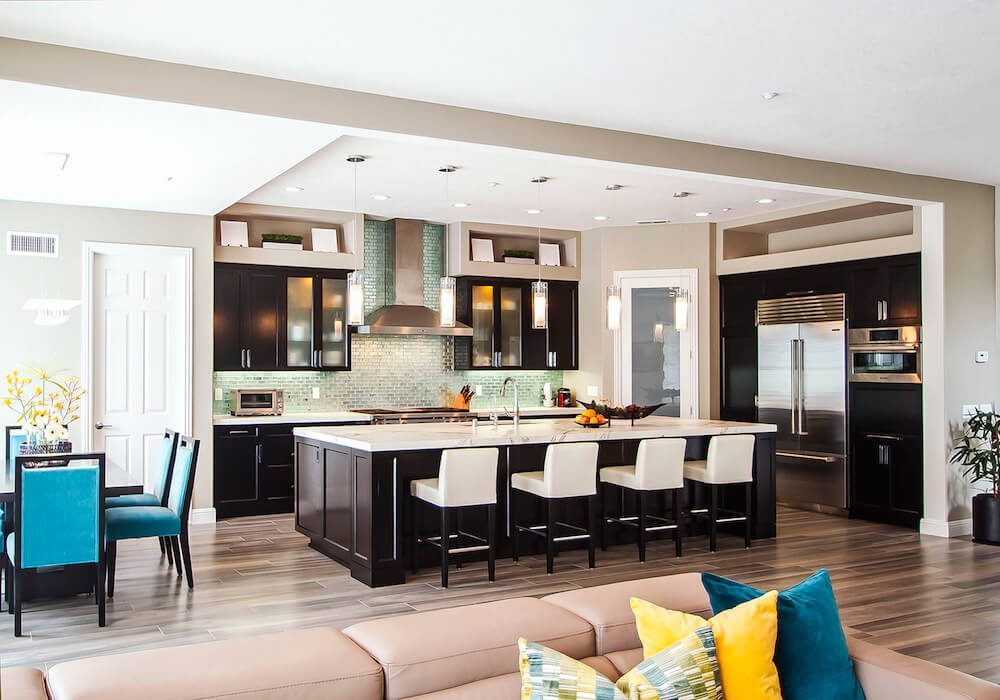 With the kitchen island converted to a sitting/eating breakfast bar, guests have a reason to congregate in the kitchen. An added countertop overhang allows guests to sit closer to the bar. The cook's needs, too, are addressed with a sink installed in the kitchen island. Dated pendant lights have been stripped away in favor of unobtrusive recessed lights. And clean lines are preserved with the counter-depth side-by-side refrigerator.
Unappealing Accent Wall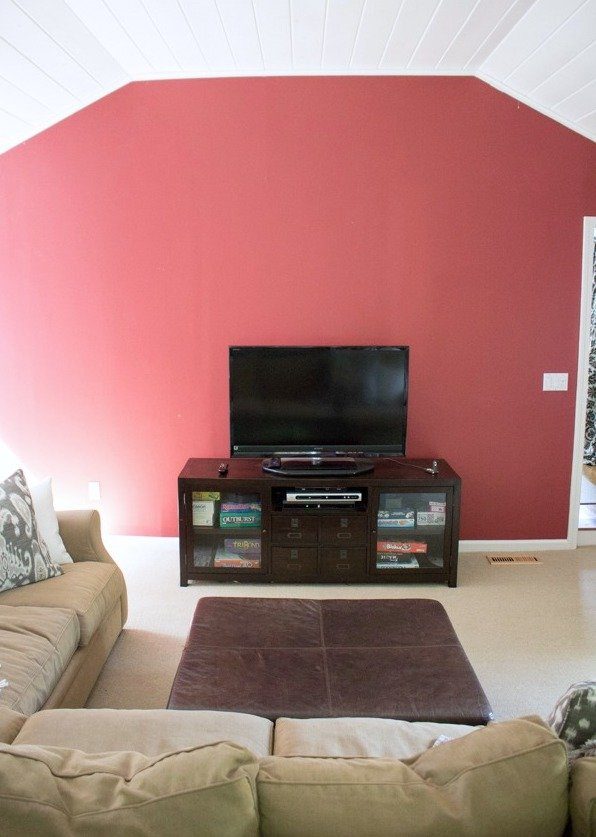 This living room had so many issues that the owner barely knew where to start. The lurid red felt imposing and the ceiling seemed too low. Everything was disorganized and in need of a serious update.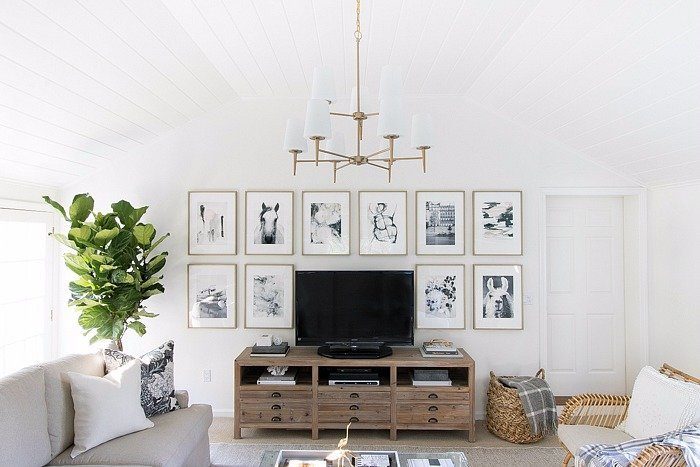 Two important remodeling ideas are at play in this living room. First, the owner imposed clean, grid-like lines on the accent wall, so that everything works off of straight horizontals and verticals. The grid implies order and organization. Second, by painting over that red wall color to match the ceiling color, the eye is now encouraged to view the room as higher than it really is. Eliminating these horizon lines is a surefire way to promote height visuals.
Wasted Storage Opportunities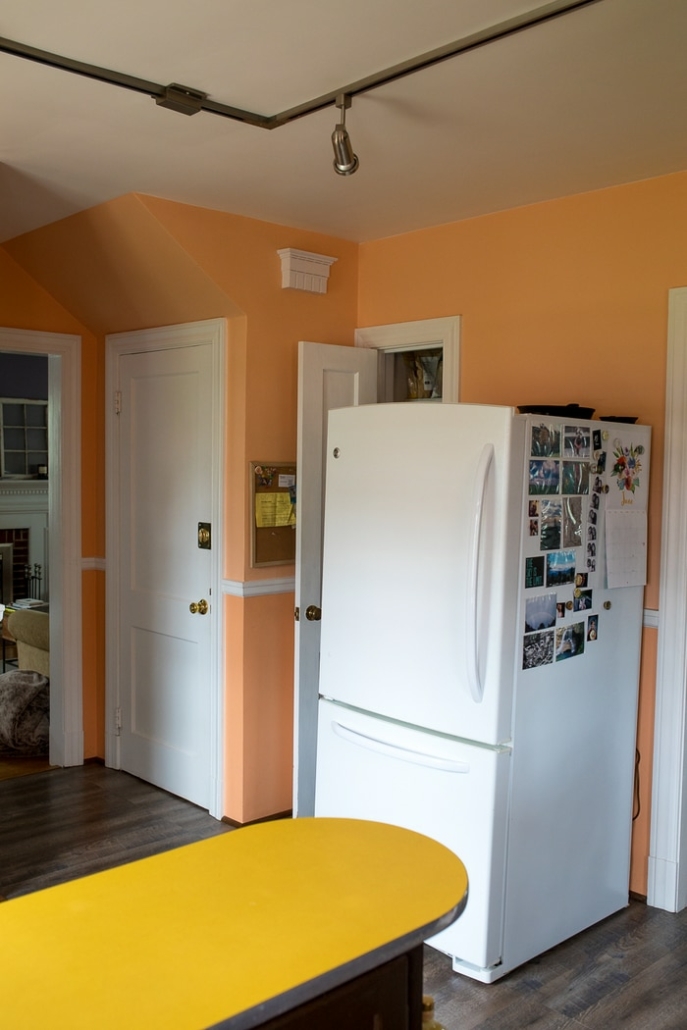 That lonesome refrigerator is good for keeping food cold. But it sucks up a lot of floor space, plus there is plenty of room above and to the side that could be used for storage.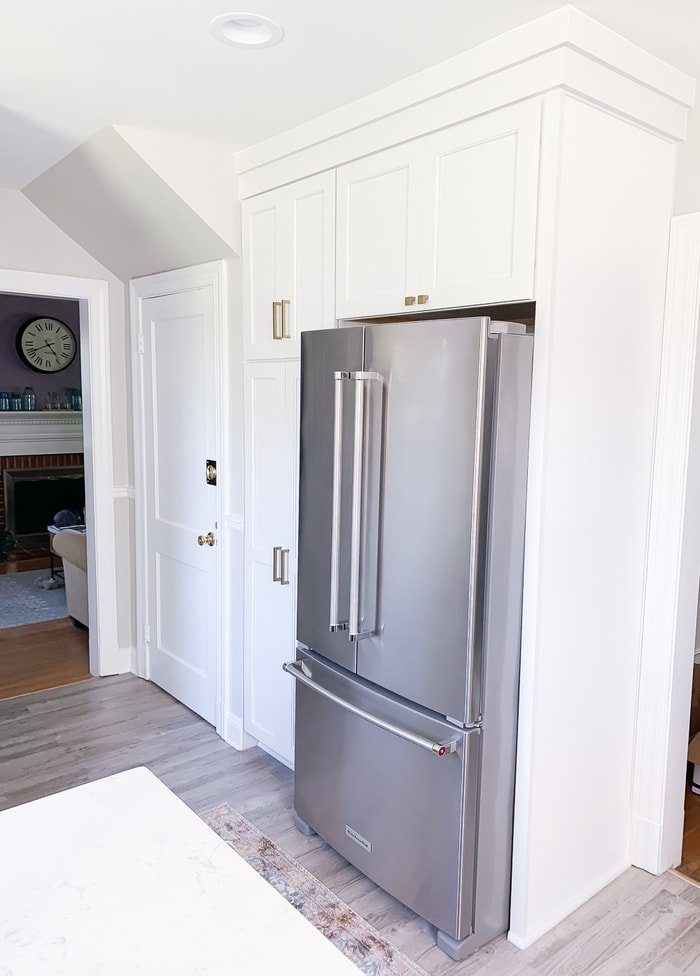 The brilliant solution for space-wasting refrigerators is to install pantry units to the side and above the fridge. This expanded storage wraps around the fridge and produces a clean, integrated look. Slide-out pantry shelves aid in reaching food items since refrigerator pantries tends to be very deep.
Kitchen Wall Cabinets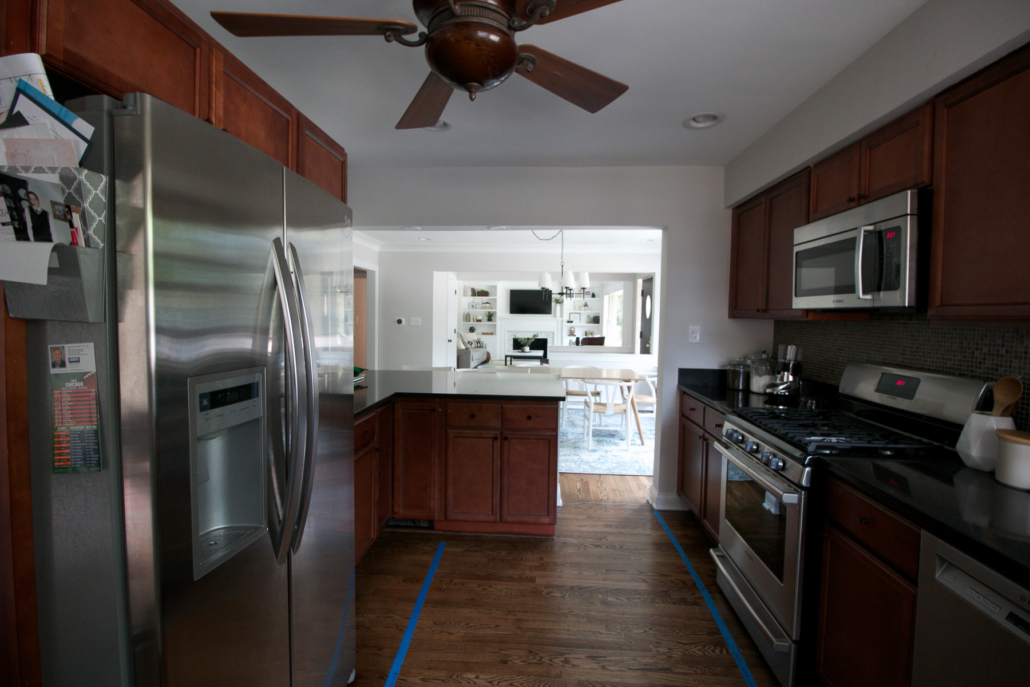 It's a familiar look in so many kitchens: wall cabinets hanging over your work surface. Wall cabinets definitely have great utility. Items are right there, within arm's reach. And wall cabinets' doors hide items that are less than attractive. Yet wall cabinets can loom over your work area, casting a shadow and generally creating a ponderous look.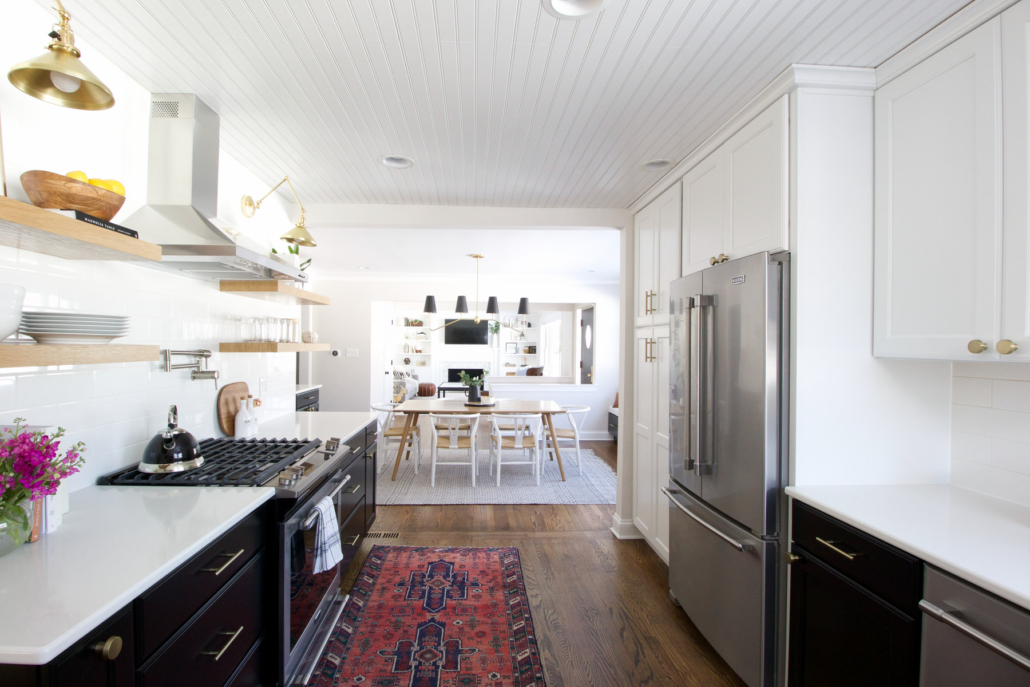 Open shelving replaces the former wall cabinets in this kitchen. Open shelves clear the kitchen of that dark, heavy look and make everything feel lighter and brighter. The owner cautions that it's a move to be made with great thought, though. Be sure that you already have storage in place for items that will lose their home. Another idea is simply to thin out much of the unused, unloved junk from the wall cabinets, reducing the need for alternate storage.
Ugly Brickwork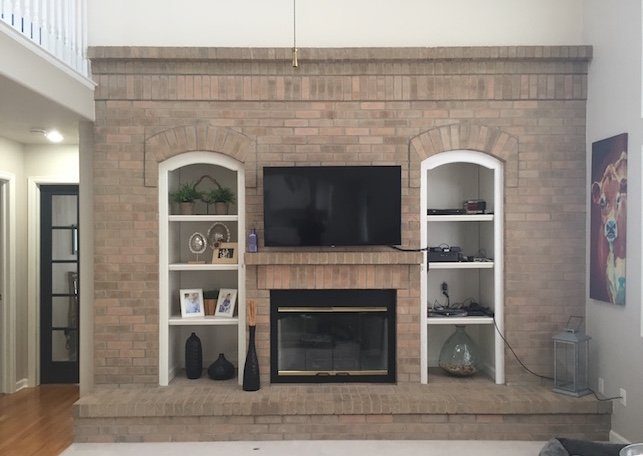 Should you paint brick or not? What makes this such a lively debate is that once you paint brick, it is largely irreversible, since completely removing paint from brick is nearly impossible. But what about when you have brick so ugly that you can't even stand looking at it? And for this homeowner, the sheer size of the fireplace only made things worse.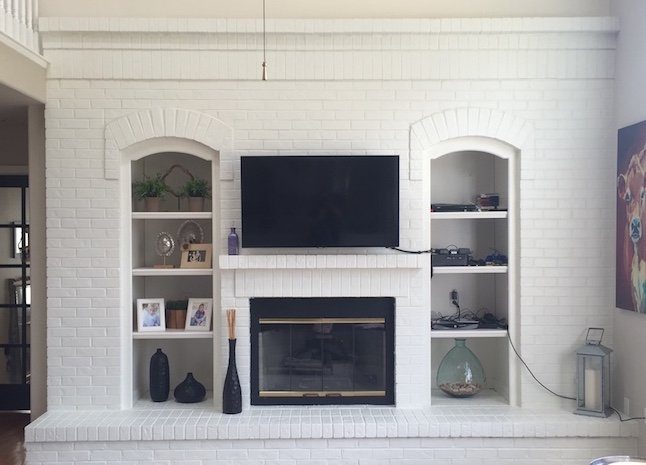 Painting brick does not have to be difficult. This owner barely did any prep work, and she confined her painting to anything could be rolled out. The result is a fresh looking fireplace that is easy on the eyes.
Dated Bathroom Nook
For small bathrooms and powder rooms, a bathroom nook arrangement is inevitable. Tight walls and limited floor space dictate that the bathroom vanity and mirror should be wedged into this space, if only because this is the only space available. In this bathroom, the yellow wall was garish and dirty, and the cabinets were chipped. This nook needed some help.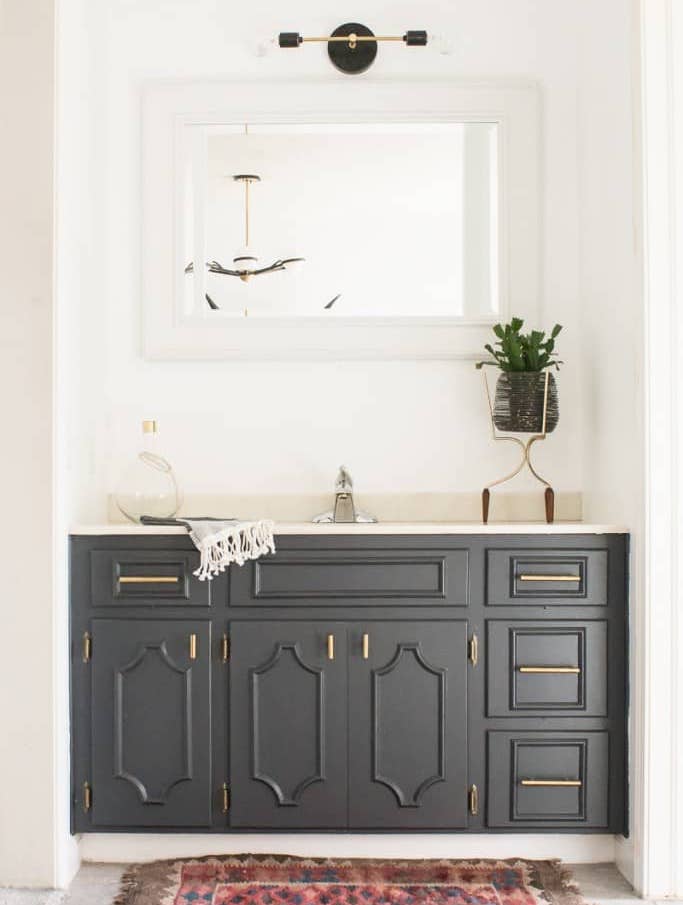 It doesn't cost a bundle or take much time to refurbish your bathroom nook. For less than you might spend for a nice evening out, you can paint the bathroom cabinets, install new hardware, paint the walls, replace the vanity light, and put in a new rug, along with other pretty decor.
Random Dining Room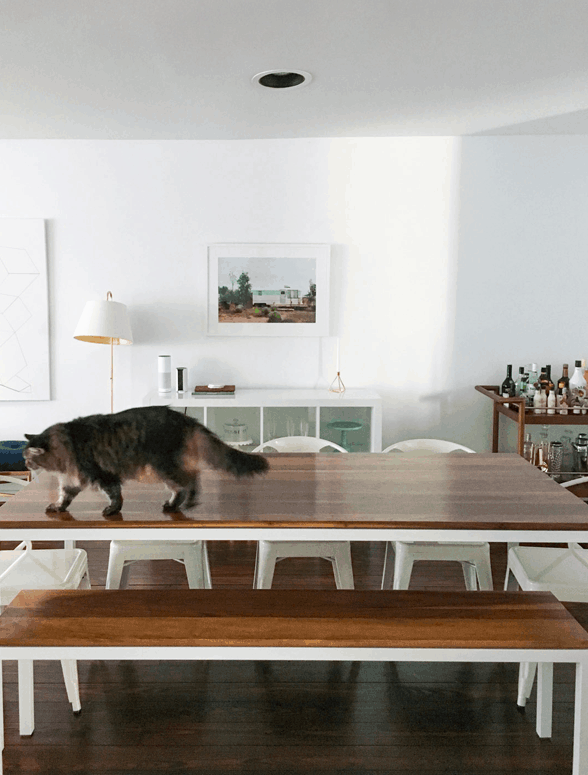 It's always best when your dining room has a cohesive design plan. But for this owner, the dining room felt random, with lots of mismatched furniture that reminded her of college dorm rooms.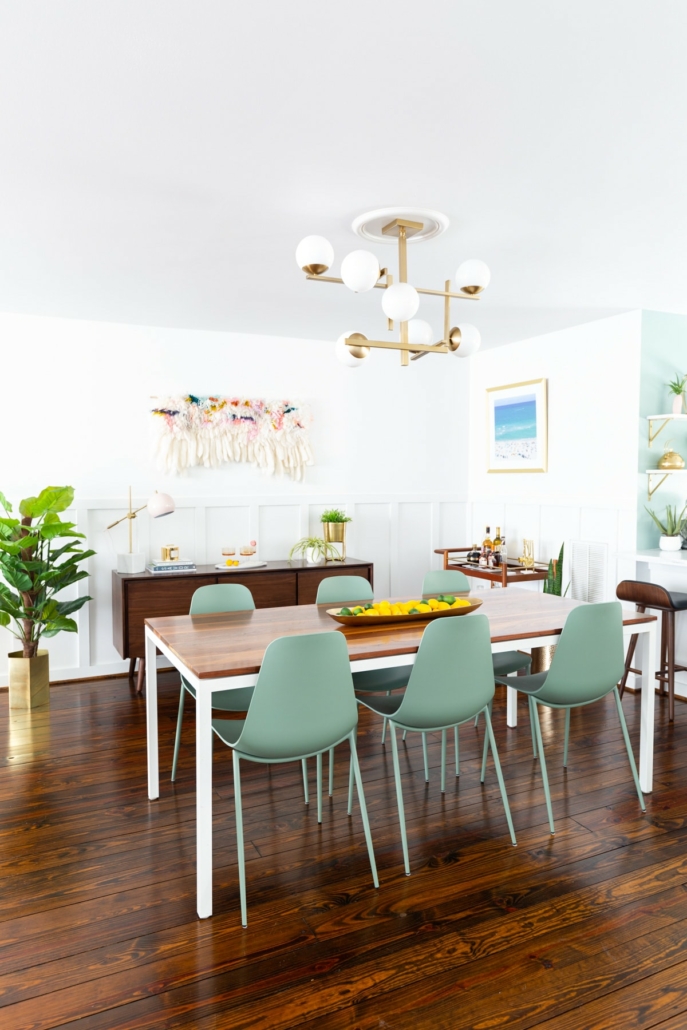 With this stunning dining room makeover, the color scheme ties together so that everything now works in harmony. Pieces have been specially chosen for the new space, from the inexpensive molded plastic chairs to the mid-century modern sideboard. Just one item from before remains: the bar cart. What really makes this refurbished dining room work, though, is the introduction of a focal point: the statement chandelier. 
Old Kitchen Cabinets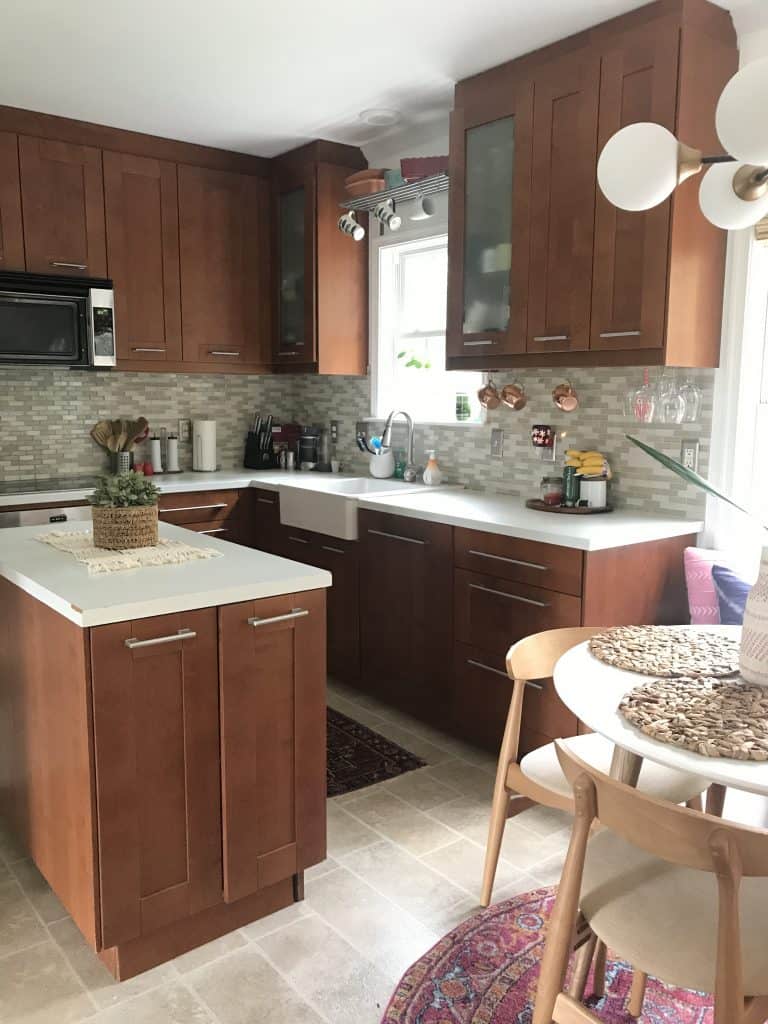 Shaker-style cabinets are a classic staple of so many kitchens. Given the high cost of kitchen cabinets, removal and replacement is out of the question for most. Even two low-cost solutions, ready-to-assemble (RTA) cabinets and cabinet refacing, can be out of reach for many homeowners' budgets. But there is one solution that is very inexpensive.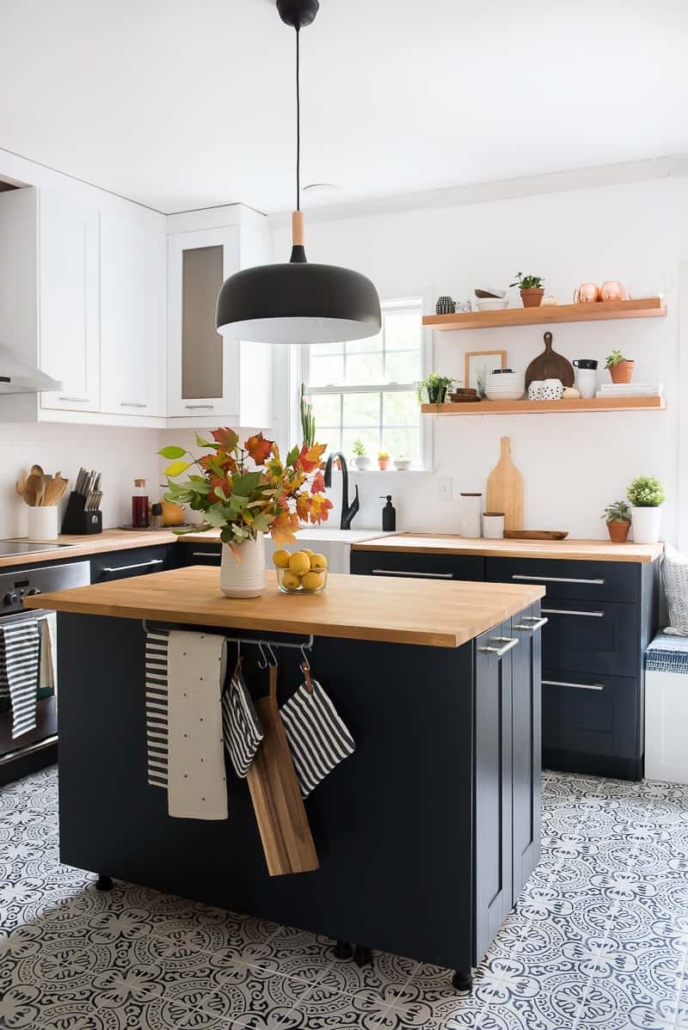 When you need a rapid style change and money is an issue, painting your kitchen cabinets is nearly always the best way to go. Painting leaves structurally sound cabinets in place and is considered eco-friendly since it reduces landfill to zero. Avoid using the type of standard interior acrylic-latex paint that you might use on walls. Instead, pick a cabinet paint that gives you long-lasting durability.
Remodeled Patio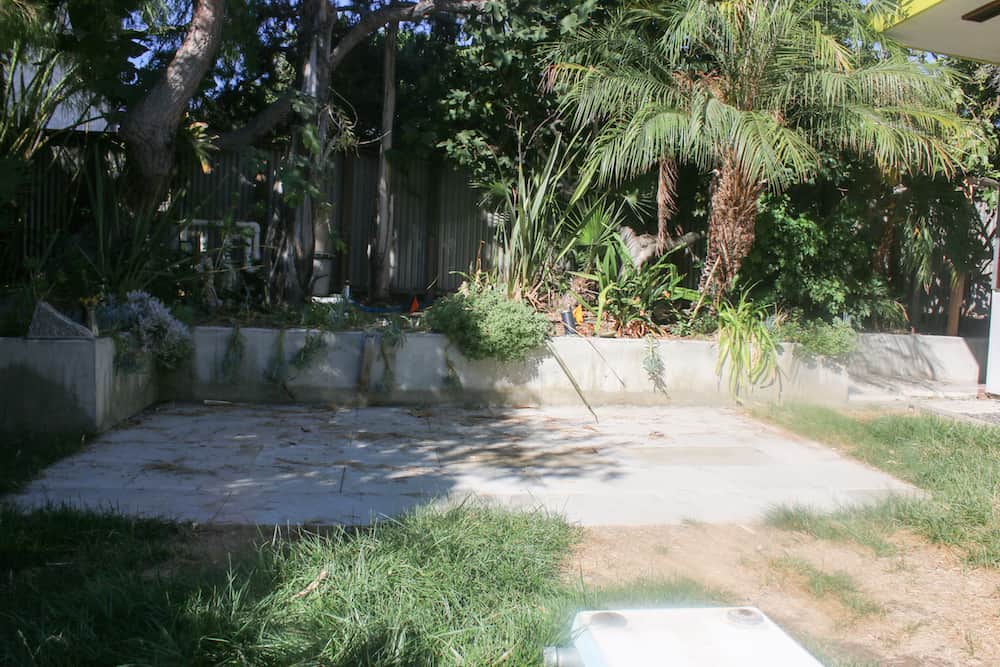 If you ever gaze longingly at your shabby patio and wish that it were different, you are not alone. Patios are central gathering points. They bring friends and family together in the great outdoors for barbecues, drinks, dog dates, or whatever your heart desires. But when the patio is far from beautiful and overrun with neglected plants, no one wants to be there.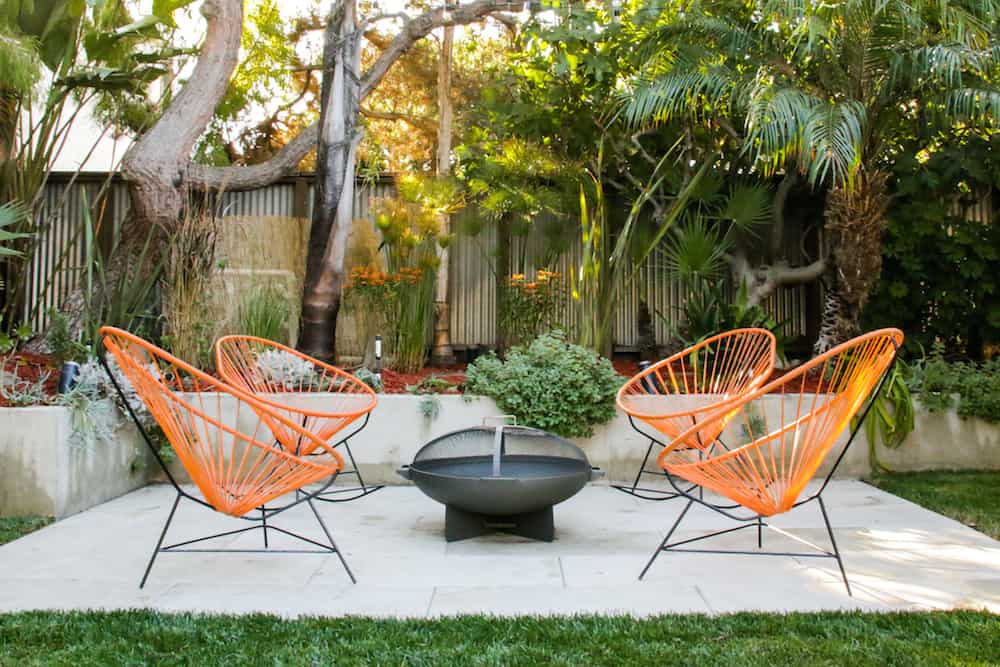 Lay down new concrete pavers to define a sharp, new patio area and add a portable firepit as a focal point. Above all, pruning back overgrown foliage is the lowest cost method of sprucing up your patio. 
Article courtesy of Lee Wallender The Spruce
https://haven-hr.com/wp-content/uploads/Family-room-with-art-wall-surrounding-TV-two-tiered-chandelier-neutral-sectional-rattan-accent-chair-and-acrylic-coffee-table.jpg
467
700
Haven Home Realty
http://haven-hr.com/wp-content/uploads/Haven-logo-horz-190x88.png
Haven Home Realty
2020-02-28 20:47:37
2020-02-28 20:47:37
The 9 Best Home Remodeling Ideas