So You Want to Buy a House in 2021? Here Are 6 Things to Know First

If the 2021 home buying market were a card game, the deck would be stacked with wildcards. The coronavirus pandemic has caused seismic shifts in the real estate market, spurring a higher demand for more square footage and thus a sudden interest in the spacious suburbs. Interest rates are low, but so too is inventory. Home prices are escalating, but a novel first-time buyer tax credit proposed by President-elect Joe Biden, if implemented, could be a game changer for aspiring homeowners who need help getting a foot in the door.
Suffice it to say, much is at play in the 2021 real estate market that will affect aspiring first-time buyers who are coming out in droves.
An open mind and patience are a must in this market.
As far as who's shopping for homes this year, millennials will continue to be major players in the housing market, as analysts at realtor.com point out: The oldest will turn 40 in 2021 and the younger end of the generation will turn 25. As a whole, this group will be on the move, embarking on house hunts as trade-up buyers and first-time buyers. At the same time, Gen Z buyers (ages 24 and younger) are poised to make an early foray into the housing market because, as it turns out, all that sheltering at home helped them build up their savings.
Here are six things aspiring homebuyers should know about the 2021 real estate market, plus tips from real estate experts to help you navigate this unique moment.
First time buyers could get a tax credit under Biden's plan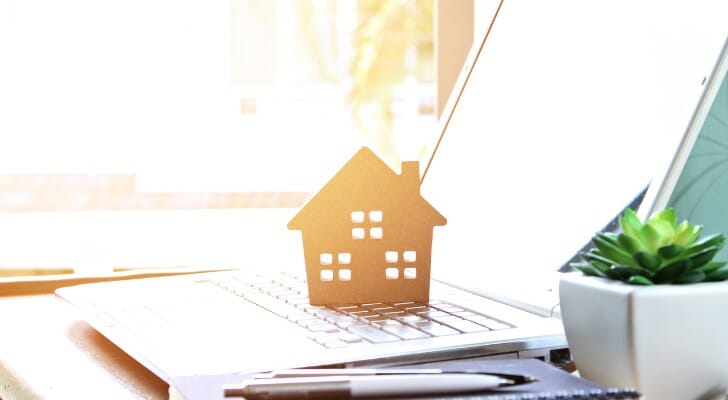 A key aspect in President-elect Joe Biden's $640 billion housing plan is to increase homeownership by providing up to $15,000 in down payment assistance to first-time buyers. The proposal is unique because buyers would receive the tax credit at the time of purchase, rather than waiting for it until the following year when they file taxes. It's unclear how soon this credit could be made available if implemented.
The credit could help remove a major barrier to homeownership as many millennials—saddled with student loan debt and sky-high rent payments—have cited saving for a down payment as the insurmountable challenge that keeps homeownership out of their reach.
Let's break this down: Nationally, the median existing home sales price in November was $310,800, points out Gay Cororaton, senior economist and director of housing and commercial research at the National Association of Realtors. First-time buyers typically make a down payment of about 10 percent, or an equivalent of about $31,800, she explains, which is 10 times the median financial savings of renters, which is $3,100, according to the 2018 Federal Reserve Bank's Survey of Consumer Finance.
"As home prices continue to increase, having the down payment is becoming the constraint to homeownership, rather than making the monthly mortgage payments which are not rising as fast due to low mortgage rates," Cororaton says.

Homebuying will become even more competitive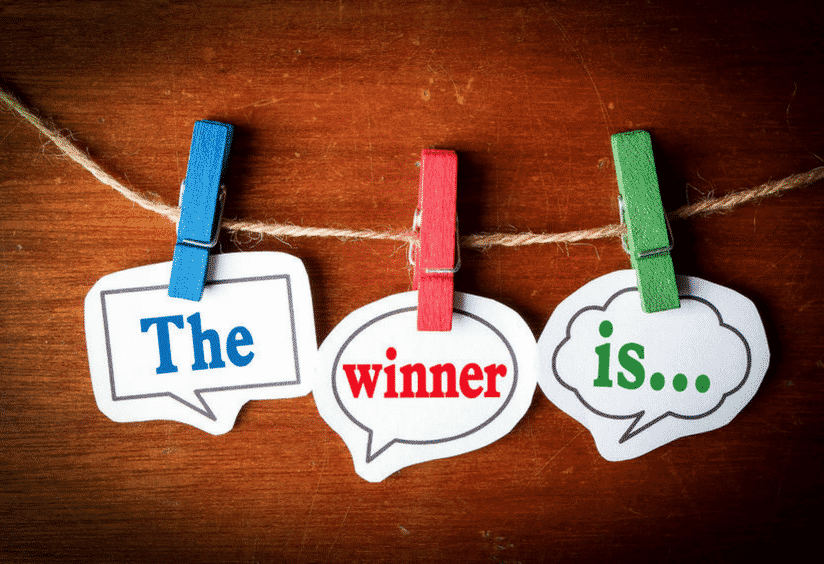 An increased demand for homes will make the bidding process even more competitive. Supply is at a historic low, and properties are selling quickly (nationally, on an average of 21 days) and with typically three offers per listing, Cororaton says.
So, how can you buy a home in such a competitive landscape?
It's more critical than ever to position yourself as a qualified buyer by getting prequalified and having necessary documents such as W2s and bank statements in order and available, so when that right property comes along, you can make a quick offer, Cororaton says.
In hyper-competitive markets, your realtor can strategize with you to help your offer stand out.
"One of the most important tips I give my buyers in a competitive situation is to make no request for repairs and to spell out clearly in the offer that the home inspection is for informational purposes only," Cottet says.
Terms that include a quick inspection period and no request for repairs can often overcome a higher priced offer, Cottet explains, especially when a seller is motivated to sell quickly. Of course, you'll want to make sure the necessary repairs are carefully factored into your budget.
Escalation clauses can also be an ace in your pocket to help you win a bid. This clause allows you, the buyer, to pay a certain amount of money above the highest offer the seller receives, and often comes with a cap to protect you from entering a deal you can't afford. Make sure as a condition of the clause that the seller is required to provide evidence of other offers that you outbid, says Greg Kurzner, CEO at Resideum and broker with ERA Atlantic Realty in Georgia.
Some buyers can also sweeten their bid by offering "rentbacks" to sellers, says Gabriela Cruz, an agent at Compass in Washington, D.C.
"With a rentback, the property closes and the buyers (now owners) are getting paid rent from the sellers (now tenants)," Cruz explains. "This helps both parties if the sellers need more time to move out (or purchase a new home) and if the buyers need more time to line up their lease end date with their move in date."
It's not off the table to offer "free" rentbacks either, where the buyer lets the seller live in the property for free for a designated period of time.
Prices will hit a new high
An interesting juxtaposition is at play in the 2021 housing market: Home prices are rising, which means you need to fork over a bigger down payment, but interest rates are low, which translates to lower monthly mortgage payments. Realtor.com is predicting home prices in 2021 will be 5.7 percent above 2020 levels. As we enter the new year, interest rates are hovering near record lows, remaining right below 3 percent for 30-year fixed mortgages.
"Even though you're paying a premium now, the record-low interest rates translate into paying less for the home over the life of the loan," says Kelly Forman of Daniel Gale Sotheby's International Realty in New York.
If you're willing to wait until later in the year to buy, you may see inventory ease, says Lexie Holbert, home and lifestyle expert with realtor.com. The tradeoff, though, is you can expect to see slightly higher mortgage interest rates, she says. Realtor.com predicts rates will rise to 3.4 percent by the end of 2021.
Also, don't let the buzz surrounding record-low rates push you into home buying before you're ready, says AJ Barkley, neighborhood lending executive at Bank of America.
"Some first-time homebuyers look solely to rising or falling mortgage rates as indicators of readiness to buy," she says. "In truth, a home is not an investment where buyers should expect a quick or substantial return. Instead, a home should be considered an important path to the creation of long-term wealth."
Still, needing help coming up with a downpayment shouldn't, on its own, stop you from homeownership goals. According to Bank of America, 71 percent of prospective buyers say they need assistance to save a down payment.
If there were ever a time when a financial gift could come in handy, 2021 just may be the year. Twelve percent of all homebuyers and 28 percent of buyers under the age 28 rely on a financial gift from friends or family to help them with their downpayment, according to a report from the National Association of Realtors. Lenders, however, have tight rules around gifts to ensure the money is not actually an under-the-table loan.
Generational wealth comes into play to allow a financial gift from families, which simply may not be realistic for many aspiring homebuyers. Real estate experts encourage buyers to explore first-time buyer grants. For example, Bank of America's Down Payment Grant program gives eligible homebuyers 3 percent of the home purchase price up to $10,000 (whichever is less) in grant funds to be applied to a down payment, no repayment necessary, Barkley says. You can also see what grants you might qualify for by checking with your state's housing finance agency.
The suburbs will still be hot
With the coronavirus pandemic causing people to spend much more time at home, ample square footage is high on the priority list of many buyers, prompting a suburban migration, real estate experts say.
But Danielle Hale, chief economist for realtor.com, says buyers don't have to flock too far from city centers to get a better bang for their buck. Within 25 miles of the urban cores of the largest metros, house hunters can find homes with 25 to 65 percent more square footage for the same price as a home closer to downtown.
For instance, in Fullerton, Calif., 2,000-square foot homes are $304,000 less, on average, than in nearby Los Angeles. Some other 'burbs that boast big savings, according to realtor.com, include Hanover, Mass. which has 34 percent savings per square foot compared to Boston, and Palos Hills, Ill., which has 24 percent saving per square foot compared to Chicago.
If you're new to suburban living, you may have some extra living costs to factor into your budget, like HOA dues and assessments, landscaping fees, and higher utility bills to heat and cool a bigger home. Services and amenities that urban buyers take for granted are not automatic in smaller towns, says realtor Kate Ziegler, a realtor with Arborview Realty in Boston. For instance, she suggests familiarizing yourself with trash and snow removal services since in some areas it's private, not municipal, she says. Paying for private services could potentially add more to your cost of living.
Bigger homes, homes offices, and more bedrooms will top buyer wish lists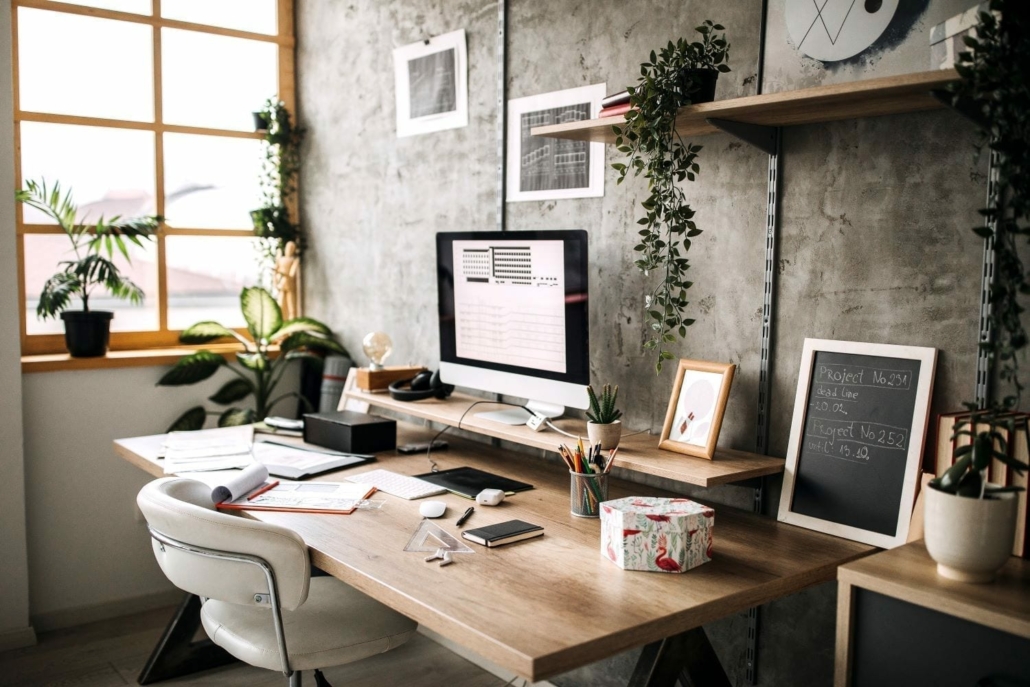 Not only has the pandemic, and the accompanying surge in working from home, shifted where buyers want to live, but it's also caused them to reprioritize what features they value in their residences, says Homes.com president David Mele.
Home offices, larger square footage, outdoor recreational spaces such as pools, hot tubs and decks, and upgraded kitchens are among the top home feature preferences, according to a survey of real estate professionals done by Homes.com. Showings for four-bedroom homes have skyrocketed compared to other categories, according to showing management software ShowingTime. And Zillow is pinpointing a trend where "homecation" amenities (think: spa-inspired bathrooms and waterfront docks) will be highly sought after.
However, housing inventory is already squeezed—and droves of buyers are prioritizing all these same features. Mele recommends working with an experienced agent who knows the area where you're looking to buy to help you get an edge.
"They are going to hear first about the inventory that's coming on the market, and not listed yet," he says.
You might also consider opting for a new or custom build, or a renovation, to help you incorporate the features you want most in a home—though you might run into a few hiccups.
"Keep in mind that supply chains are still struggling, and the cost of building materials is on the rise," Ziegler says. "If you're planning on a major renovation or full build, bring in a contractor early so that you can be confident of costs and timelines."
For buyers who are considering a new-construction home, always get an inspection, says Jasmine Blanks, a realtor with eXpRealty in Charlotte, N.C. She recommends both a pre-drywall inspection and a post-drywall inspection.
"You may think there will be no issues because it's new and no one has lived there, but sometimes contractors cut corners," Blanks says.
Intergenerational living will start shaping the way we build homes
College dorms shut down and visitation to senior living communities was restricted amid the pandemic. Now, real estate experts are taking note of an emerging trend: intergenerational living, which, according to Zillow's 2021 outlook, is on the rise as young adults and grandparents alike move in with family for health and financial reasons.
According to a recent report from the National Association of Realtors, 12 percent of homebuyers purchased a multigenerational home. Katie Detwiler, chief experience officer at Berks Homes, says this trend is playing out in how people are designing new-construction homes, with more requests for finished basements with a full bathroom, as well as bedroom additions.
"We are seeing more people looking for homes where they can house additional family members," says Yawar Charlie, a Los Angeles realtor and director of the estates division at Aaron Kirman Group. "Homebuyers are looking for that garage that has been converted to an in-law suite, or a bonus room they can turn into an extra bedroom. We're also finding family members are pulling together to buy homes because they simply cannot afford it on their own."
Again, since it's a competitive market and this is an emerging trend, you might need to get creative since inventory is tight. A home improvement project, for instance, could help make multigenerational living possible (and comfortable), Barkley says.
"A home equity line of credit can be a flexible way to help fund larger projects, such as expanding living spaces to accommodate additional family members or installing energy efficient features to reduce monthly utility costs," she says.
Plus, a home equity line of credit gives homeowners the flexibility of a revolving credit line that can be accessed as needed, and it tends to offer more attractive interest rates than other financing options.
Article courtesy of Brittany Anas / Apartment Therapy
https://haven-hr.com/wp-content/uploads/First-Time-HomeBuyers-1.jpg
707
1453
Haven Home Realty
http://haven-hr.com/wp-content/uploads/Haven-logo-horz-190x88.png
Haven Home Realty
2021-02-04 16:39:54
2021-02-04 16:39:54
So You Want to Buy a House in 2021? Here Are 6 Things to Know First