Should You Wait Until Spring To Sell Your Home? No Way! Why Winter Listings Rule Today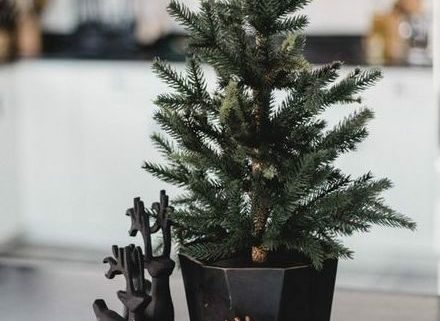 Winter is typically a slow time for home sales, when sellers might wonder if they have any hope of finding a buyer. But will that be the case this winter?
"Normally this is a boring question, but this year it's anything but," says Danielle Hale, chief economist of Realtor.com®. Although the housing market tends to freeze up once snow falls, Hale predicts that this post-pandemic winter season will be different: "Sellers can expect to see plenty of buyers."
"Compared to other past winter seasons, this winter season's sales activity will be stronger," agrees Lawrence Yun, chief economist at the National Association of Realtors®. "This winter, there will be more sales compared to pre-pandemic winters going back all the way to 2006."
This optimism stems back to (you guessed it) the COVID-19 pandemic lockdown, which created a pent-up demand for homes throughout much of 2020 that completely swamped the usual spring rush, winter lull rhythm of the real estate cycle.
And that overwhelming demand for housing is still going strong today.
"We had unusual seasonality in 2020 due to the pandemic shifting timing around for many buyers and sellers," explains Hale. "While 2021 had much more normal seasonality—homes sold fastest in summer and slower in fall and winter—this year has been a standout for its own reasons."
So what makes 2021 so special? For one, consider that, from March all the way into October, "homes were selling faster than the fastest-selling months in any previous year," Hale says. That demand won't just suddenly dry up once the temperature drops below freezing, or even once the holidays kick into high gear.
"Although there are fewer buyers in the winter months than in the competitive spring and summer period, all signs suggest that housing demand remains high," Hale says.
Another factor is that, with supply chain issues slowing new home construction, many buyers just couldn't find their dream homes in the spring, summer, or fall—and will still be looking into the cold winter months.
Due to this high demand and limited inventory, "Winter is likely to be a better time to sell than winter typically is," says Kelly Mangold, principal at RCLCO Real Estate Consulting. "Many sellers should not feel the need to wait until spring, especially in high-demand areas."
So if you've all but written off the idea of selling your home until spring '22, think again! Here are a few things to know about selling your home this winter.
Inventory is low—and homes are selling fast
Although the number of homebuyers house hunting this winter may be slightly lower than during the busy spring and summer seasons, these homebuyers mean serious business. As such, Hale says, "Sellers can expect to see homes sell quickly."
How quickly are we talking about? In October, U.S. homes spent an average of 45 days on the market—eight days fewer than the previous year, according to Realtor.com data. In the 50 largest metros across the U.S., homes sat on the market for just 39 days. In the hottest and most competitive towns and cities, it was substantially less.
Home prices may have peaked
Another reason sellers may want to list their homes now is that prices are at an all-time high. According to Realtor.com data, median home prices in the U.S. now hover at $380,000, up 9% from a year earlier.
But there are signs that these high prices are leveling off.
"The days of fast price gains are over," Yun says. "There will be few pockets of the market where bidding wars do occur, but sellers should expect much less than what was occurring the past 12 months. Home prices generally will be higher price compared to one year ago, but maybe a bit lower compared to what occurred in the summer."
Given that prices seem to be softening, Yun advises sellers to check their local market to see if other homes are lingering on the market a little longer than in previous months, and to talk to their real estate agent about adjusting their price accordingly.
Hale agrees: "A greater share of sellers may find that they have overreached on their initial asking price and need to adjust lower."
Interest rates are creeping up
The all-time-low interest rates of the past 20-plus months inspired many buyers to shop for real estate. As of Nov. 10, interest rates were 2.98% for a 30-year fixed-rate loan, according to Freddie Mac. But these rates may be going up.
The Mortgage Bankers Association estimates that rates will rise to 3.1% by the end of 2021 and 4% by the end of 2022.
These increasing interest rates could discourage buyers from being as bullish going forward.
"Sellers should be aware that higher mortgage rates mean reduced purchasing power for buyers and may eat into potential buyers' ability to offer top dollar," Hale explains.
More homes should hit the market by spring 2022, Yun says, but buyer demand will partly depend on where interest rates go next. If they're up, that "spring rush" of buyers may have their hands tied in terms of how much they can pay for your home.
But wait, where will you live?
According to a recent Realtor.com survey, 36% of home sellers plan to buy a new home after they've sold the one they have. Yet if this is your plan, be warned that you may find yourself in the same hot seat: scrambling to buy a home amid limited inventory and high prices.
So you'd better have a game plan of where you'll move once your home sells.
Yet here's some good news on this front: "Inventory will still be lower this winter compared to one year ago," says Yun, "but down around 10% rather than the 20% or 30% declines we have witnessed since the onset of the pandemic." In other words, the homes are out there, which should give you options.
If there is a home that you would like more information about, if you are considering selling a property, or if you have questions about the housing market in your neighborhood, please reach out. We're here to help.
https://haven-hr.com/wp-content/uploads/tiny-christmas-tree-1.jpeg
757
440
Haven Home Realty
http://haven-hr.com/wp-content/uploads/Haven-logo-horz-190x88.png
Haven Home Realty
2021-11-22 16:25:14
2021-11-22 16:25:14
Should You Wait Until Spring To Sell Your Home? No Way! Why Winter Listings Rule Today