6 Shocking Things Your Home Inspector Won't Check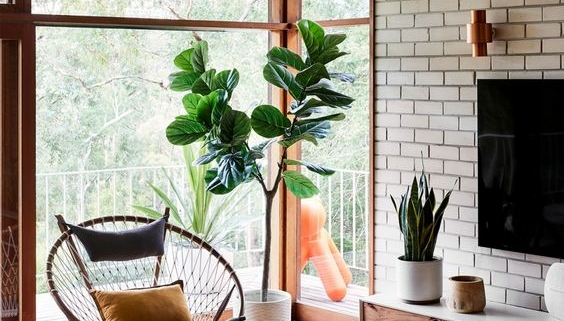 Home inspectors are quite thorough. Before you buy a house, they'll scrutinize things you never thought to look at in your many walk-throughs, from cracks in stucco to how well the toilet flushes. In fact, their checklists include over 1,600 features, all with the goal of helping you decide whether the home is in good enough shape for you to close this deal—or whether you should back out while you can. Given that a basic home inspection costs $300 to $500 but could save you thousands in repairs, that's a sweet deal!
And yet, home inspectors don't check everything.
For one, conditions such as mold, radon, or asbestos that require laboratory samples or equipment are the stuff of specialty inspections, which cost extra or must be conducted by other specialists.
Here's what home inspectors conducting a basic search aren't eyeballing, and what you can do if you want to make sure your prospective new home checks out on all counts.
Electrical outlets behind heavy furniture
For one, basic home inspections evaluate only the stuff these professionals can see or access easily. That means if furniture is blocking certain areas, your home inspector isn't about to throw out his back to lug it aside.
"I've had china cabinets in front of an electrical panel, and there's no way we're going to move that stuff," says Frank Lesh, executive director of the American Society of Home Inspectors, headquartered in Des Plaines, IL. Instead, ask the home seller to move such items in advance so the inspector can do his work without heavy lifting.
Roof
Home inspectors will gamely climb onto your roof and check for missing or warped shingles and make sure flashing and gutters are in good shape. There's one huge caveat: Your roof should be less than three stories tall and not too steep. If it is, they'll probably pass. After all, if they fall, it's a long way down!
"We'll go up on roofs if it's safe," says Lesh. "But if it's raining or it's too high, we're not able to get to it."
It's reasonable to worry about the roof, which is a big-ticket item. You can hire a specialized roof inspector for $500 to $750 to examine roofs that a regular inspector will avoid. Some, hoping to get business if they turn up issues, will even inspect it for free; others charge according to location, roof height, and material. If they can't climb onto roofs, they can perform an infrared inspection that assesses temperature differences along your roof to determine where heat is escaping.
Fireplace and chimney
Home inspectors will typically open and shut dampers to make sure they're working, and shine a flashlight up the chimney to check for big obstructions like a bird nest. But that's typically where their inspection ends.
Want more? A fireplace inspector can perform a Level 1 inspection to look for soot and creosote buildup, which could start a chimney fire. This extra inspection will cost about $80 to $200. If the home has experienced an earthquake or major storm, a chimney inspector will perform a Level 2 inspection, which adds visits to the roof, attic, and crawl space to check for damage ($100 to $500).
Ground beneath your home
While home inspectors will thoroughly check the home, the ground beneath it might go largely ignored. So if you're worried about the land's structural integrity—or whether it shifts, tilts, or has sinkholes or a high water table—you'll need to hire a geotechnical or structural engineer.
These professionals test the soil for an array of problems, but it'll cost you: Basic testing costs $300 to $1,000, and drilling a bore hole for deeper investigations can cost $3,000 to $5,000. That's a lot to pay for a hunch, so if money is tight, go to PlotScan, a free site that will tell you the history of sinkholes and other natural catastrophes in the vicinity of your home—and help you assess whether more research should be done.
Swimming pool
Basic home inspectors will turn on pool pumps and heaters to make sure they're working. But inspectors won't routinely evaluate cracks or dents in the pool. For that, you'll need a professional pool inspector, who will run pressure tests for plumbing leaks. He'll also scrutinize pumps, filters, decking surfaces, and safety covers. The cost will hover around $250 or could be free, if you end up hiring the pool company for regular maintenance.
Well and septic system
If your inspector works in areas where wells and septic systems are common, for an extra fee ($150) he might test your well water and check that your septic system is running correctly. But if most houses he inspects are on public well and water, you'll have to hire a well inspector.
Well inspectors—typically employed by companies that install or repair such systems—will collect water samples for lab analysis for coliform, arsenic, and other harmful bacteria and chemicals. They will ensure that well parts such as seals, vents, and screens have been properly maintained and that the well and pump can produce enough water. This will cost around $250.
Does the home have a full-on septic system? Then for $100 to $200, a septic system inspector will check your tanks, baffles, and piping; evaluate the inside of septic tanks using a camera to check on concrete conditions; and make sure wastewater is going into the tank, not leaking to the surface.
Read more at Realtor.com
If there is a home that you would like more information about, if you are considering selling a property, or if you have questions about the housing market in your neighborhood, please reach out. We're here to help.
https://haven-hr.com/wp-content/uploads/8cb1603bbecf11b41be999a876d5352b.jpeg
727
564
Haven Home Realty
http://haven-hr.com/wp-content/uploads/Haven-logo-horz-190x88.png
Haven Home Realty
2022-04-18 08:02:00
2022-07-11 17:17:51
6 Shocking Things Your Home Inspector Won't Check