What to expect from the housing market in 2020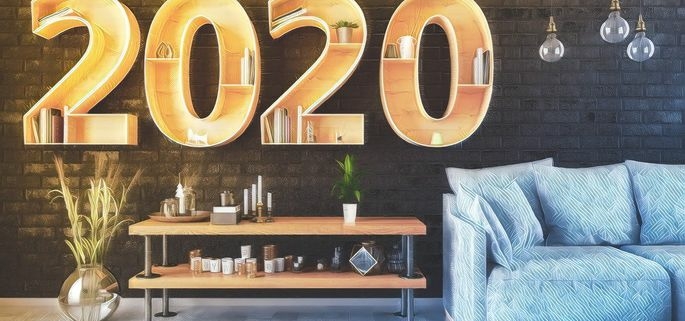 Columbus has remained in the list of top ten hottest real estate markets in America since March 2018, based on rising demand and how long it takes to sell a home. In addition, Columbus just made the top ten list of markets expected to outperform in the next 3-5 years based on domestic migration, housing affordability, job growth, population age structure, attractiveness for retirees and home price appreciation, among other variables.
"Living in central Ohio has become highly attractive due to many things, not the least of which is job availability, diversity of housing options, affordability and exciting entertainment and dining options," said John Myers, 2019 President of Columbus REALTORS®.
"Based on these factors and our healthy economy, a home is and will continue to be one of the best investments you can have."
What will 2020 be like for buyers?
Those looking to buy an entry-level home will face a tough search. The biggest challenge will be finding the right home to fit your needs and then snatching it up before someone else does.
Those with a bit more to spend will have more to choose from, less competition, and possibly more motivated sellers.
The best thing you can do as a homebuyer is be prepared for your home search to take a while. Don't get discouraged if you don't get the first, second or even third home you put an offer on. It's a competitive market but if you are patient and have the help of an agent that you trust and is knowledgeable about your local market you will eventually find that perfect house.
What will 2020 be like for sellers?
Sellers of entry-level homes should be sitting pretty, as those will continue to be the most in-demand properties this year. If anything, you should be prepared to move out quickly!
Others should brace themselves for a longer wait, especially as the price point moves up. The number of existing-home sales is expected to dip 1.8% this year. Higher-end sellers should do their homework and may need to consider pricing their home competitively.
As the market moves toward a more balanced scenario, sellers who work with a local agent that understands the market conditions and can adjust accordingly, can expect to benefit from continuing demand.
Sources: Realtor.com https://www.realtor.com and Columbus Realtors https://columbusrealtors.com


https://haven-hr.com/wp-content/uploads/2020-Market.jpg
385
685
Haven Home Realty
http://haven-hr.com/wp-content/uploads/Haven-logo-horz-190x88.png
Haven Home Realty
2020-01-03 16:42:22
2020-01-03 16:42:22
What to expect from the housing market in 2020