Parts of Your Home You Can (and Should) Renovate in Winter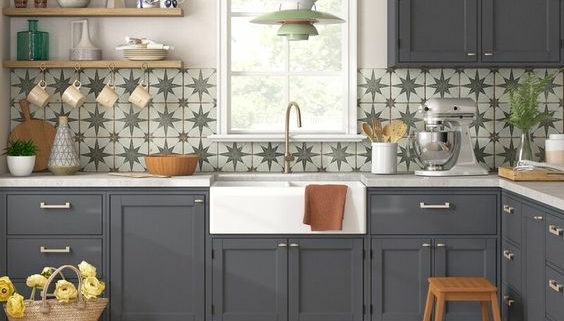 The middle of winter may not seem like a good time to start a renovation project, but the season has a surprising amount of DIY appeal. Without vacations, outdoor activities, and other warm-weather distractions, homeowners can often get more accomplished in a shorter amount of time. And while you can't really work on your garden or install a new deck during the winter, there are still plenty of satisfying projects you can tackle when you're stuck inside. Let's face it: You need something to do besides binge-watching the latest hot series on Netflix. So, get those DIY juices flowing by working on one or more of these areas of the home you can—and should—renovate during the winter.
Kitchen Countertops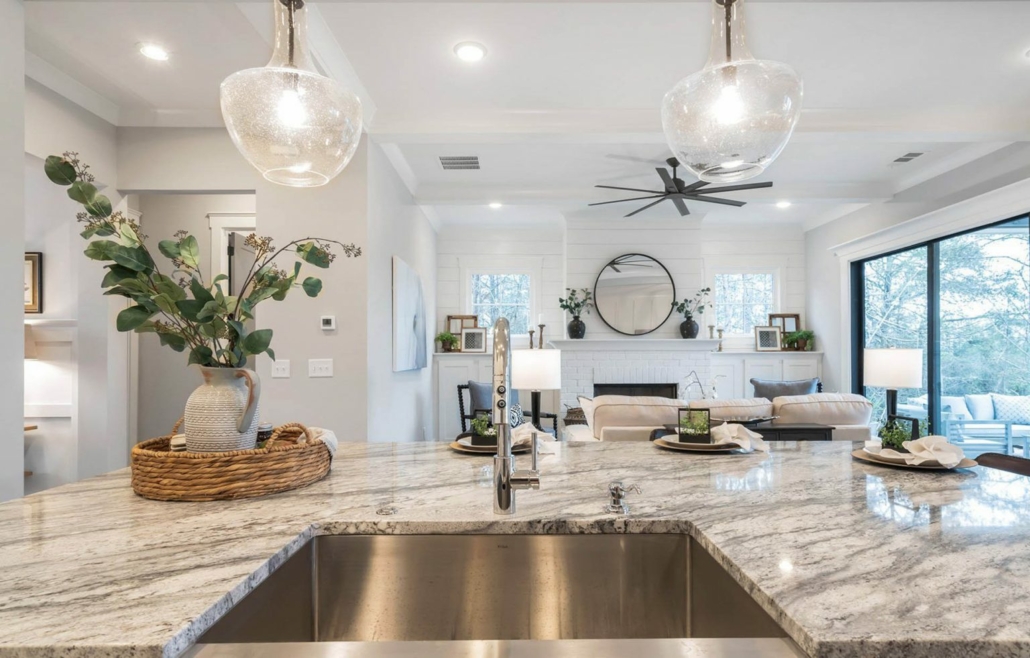 Replacing the countertops can make a huge impact on your kitchen's appearance, and the job doesn't require a lot of trips back and forth outside so it's an ideal cold-weather upgrade. And if you decide to go with a contractor instead of doing it yourself, you might snag a good deal because contractor prices tend to decrease in the slower winter season.
Light Fixtures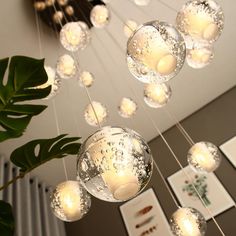 Winter really does a number on our bodies, drying out our skin and leaving our lips chapped. Winter even messes with our mood, with early sunsets and a general lack of sunlight that can trigger seasonal affective disorder. Fight back by swapping out tired old light fixtures for bright, cheery ones that will improve illumination—and your spirits.
The Walls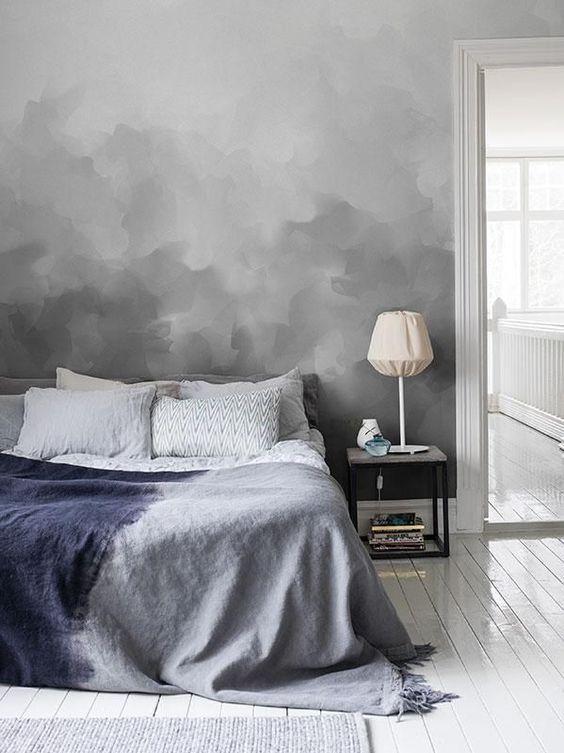 Many homeowners like to take on interior painting projects during spring or summer, but late winter is actually a great time to change your wall colors. That same dry interior air that affects your skin in winter can help a fresh coat of paint dry more quickly, and you may also find better deals on paint at your local hardware store, which means you can get a fresh look for less.
The Laundry Room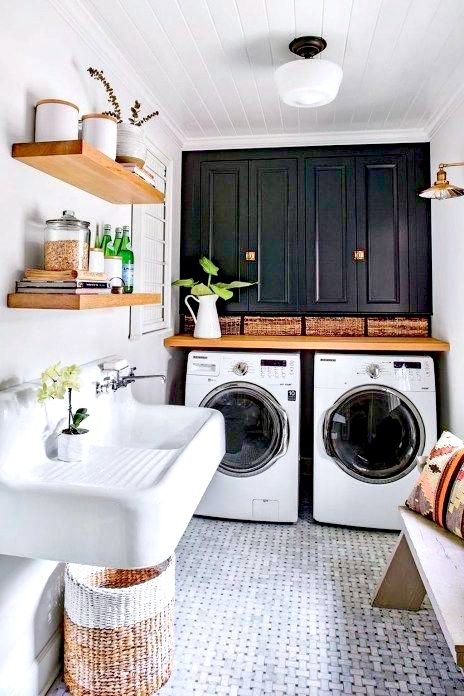 Though it's central to a household's day-to-day functioning, the laundry room gets scant attention when it comes to organization and style. Make use of a winter weekend when you're stuck indoors to refresh and reorganize the laundry room. A thorough cleaning, an infusion of baskets, and some well-placed hooks can turn it into a spot where you'll actually enjoy spending time.
Kitchen Cabinets
Dial up the style in your kitchen by replacing outdated drawer pulls and knobs on your cabinets. Especially during the winter months when you spend so much time cooped up inside, adding cabinet hardware that has a dash of color can make the kitchen extra homey and cheerful. Best of all, this is one cheap and easy DIY project that you can complete in your pajamas!
Bathroom Faucets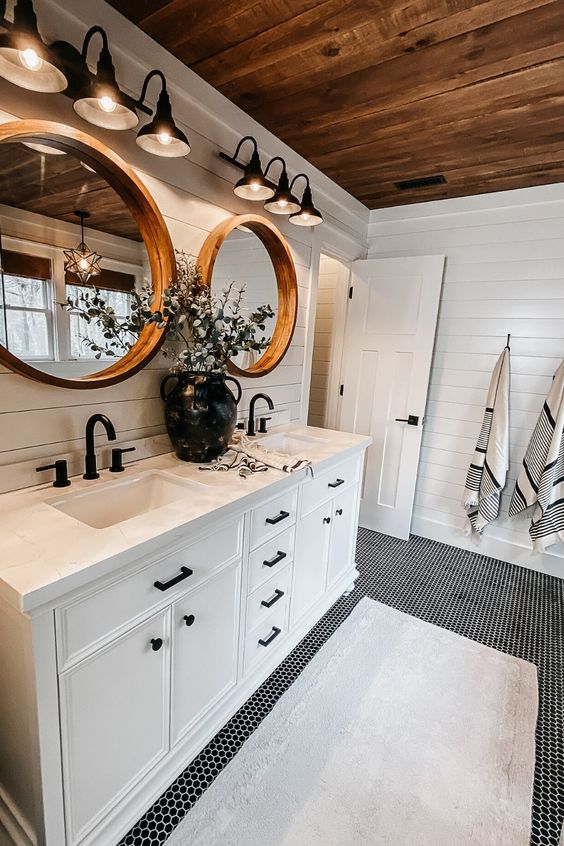 The mess and disruption of a gut renovation of the bathroom may be more than you want to deal with in the winter. Instead, focus on something small that makes a big impact: replacing the bathroom faucet. This simple afternoon project is great for tackling in the colder months, and it not only refreshes the space, but can also help conserve water, which is important in any season.
The Attic and Crawl Space
Protecting you from the cold is one of your house's primary functions. One way of ensuring that your interior spaces stay as warm as possible, even in the coldest weather, is to reinsulate your attic or crawl space. This easy project can have a big impact on indoor comfort.
Safety Features
December and January are the peak months for house fires, which is why you should kick off these colder months by evaluating and upgrading your home's safety features, such as carbon monoxide detectors and smoke detectors. Smoke and carbon monoxide detectors should be tested monthly and replaced every five to seven years. Pay attention to the expiration dates on your detectors, and when it's time to replace, upgrade to a newer model with better safety features.
Kitchen Backsplash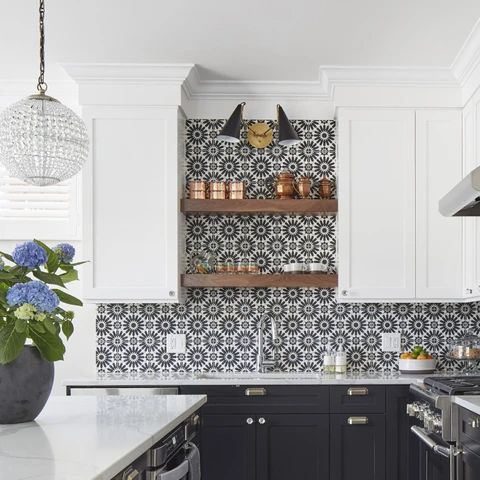 The cold, dark days of winter make us crave colorful, warm spaces that distract us from the dreariness outside. Replacing the kitchen backsplash is a great way to introduce color or playfulness into a kitchen without spending too much money. This project packs a hefty punch and can be a productive activity for a bleak January weekend.
Article courtesy of bobvila.com
https://haven-hr.com/wp-content/uploads/back-splash.jpg
564
564
Haven Home Realty
http://haven-hr.com/wp-content/uploads/Haven-logo-horz-190x88.png
Haven Home Realty
2021-02-14 20:43:01
2021-02-14 20:43:01
Parts of Your Home You Can (and Should) Renovate in Winter