Move Over She-Shed, Make Room for the Backyard Office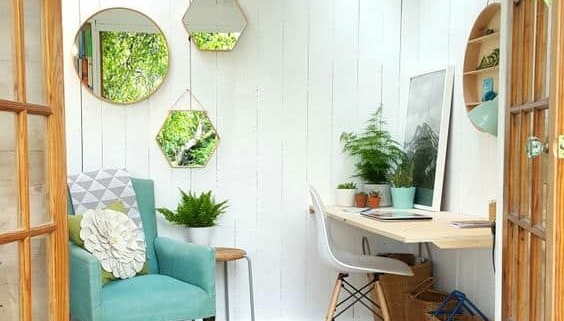 March ushered in a new way of life for many people due to the coronavirus pandemic. One of the first things that happened in many states was workers were asked to telecommute from home whenever possible.
Now, even though shutdowns are technically over in many places, it seems to be a trend that's sticking around.
A lot of companies aren't calling employees back to the office anytime soon.
Working from home has had big implications for real estate. For example, after spending an increasing amount of time at home, many people are opting to move from cities and into the suburbs where they can have outdoor space and square footage.
There's also a demand for home offices, but if you don't have space for one, you can get creative.
One option is the backyard office.
Benefits of a Backyard Office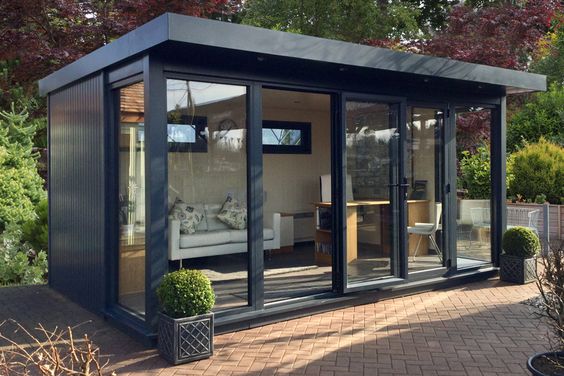 A backyard office can be a shed that you transform into a workspace. The benefits include privacy as well as natural light. You might even have a bit of a view from your outdoor office.
For a lot of people, they've found working from home leads to no work-life balance, but having a dedicated space separate from their living areas can help with the distinction. It's easier to not only separate work and home life with a differentiated space, but you may find it helps you focus when you're working.
Do You Need a Building Permit?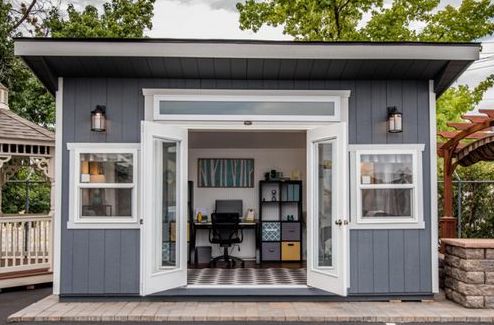 If you're thinking about an office-shed, one of the first things you'll have to determine is whether or not you'll need a permit.
Where you live and the size of the structure you plan on building or putting on your property are the main determinants of whether or not you'll need a permit.
If applicable, you may also need to check with your Homeowners Association and get their approval.
If you go the prefabricated route, meaning you buy a shed or shed kit from a company, some are marketed as being small enough that you're unlikely to need a permit.
Placement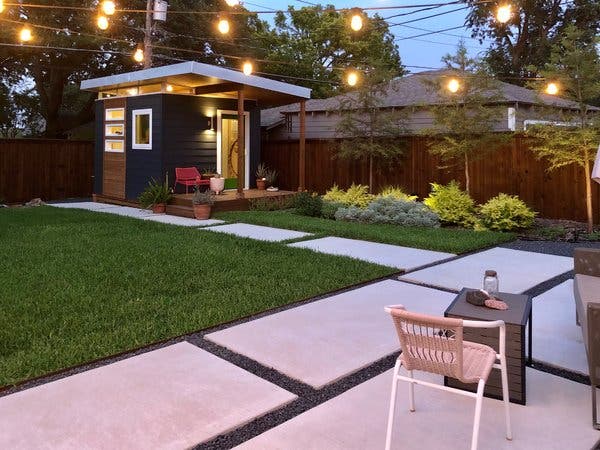 When you scope out your backyard for a location for your office shed, look for somewhere flat with good drainage.
If you aren't sure or your backyard needs clearing or cleaning up before you can place your shed, you might want to work with a landscaper who can help you with planning.
Prefab or Custom-Build?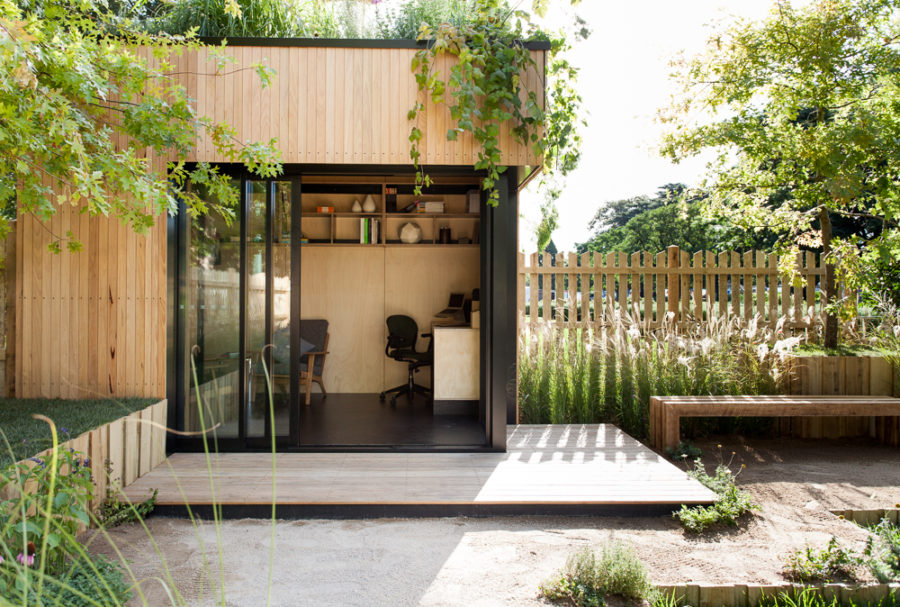 Many companies are now offering prefabricated office sheds. You can find them as kits, meaning all the pieces come to your home and you're responsible for putting them together. You might also find an office shed that's already built and arrives at your home almost ready to go.
When you choose a prefab shed, it may be more expensive than building your own, but also more convenient.
They're available in different styles, and many have features like skylights or upgrades you can add on.
Some kits include doors, windows, insulation and flooring, and others don't, so read the fine print.
Building Your Own Office Shed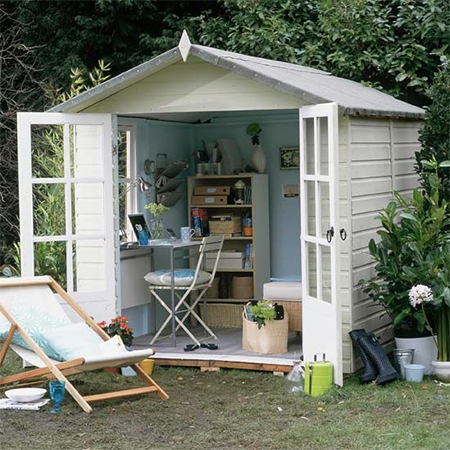 There are other options that may be less expensive than a prefeb shed.
One is converting an existing shed into an office. In that case, your focus might be primarily on making an old shed into a comfortable, stylish place to work and perhaps adding power.
You can also find plans online and build your own shed.
Design Tips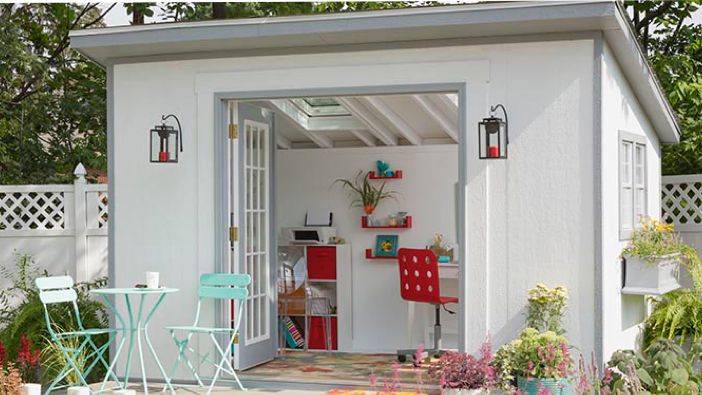 Regardless of the route you go, you want your outdoor office to be someplace you feel comfortable and content.
Try to create an office with plenty of natural light.
Add comfortable furnishings, and surround yourself with things you find visually appealing. Add a rug to warm the space up.
Consider whether or not you'll have meetings in your office, and if so, how you can have a space where guests feel comfortable.
You'll need to ensure you have electricity in your office, and also Wi-Fi.
Finally, create a landscaped path leading from your home to your office.
A shed-office is one of the biggest trends when it comes to working-from-home design. It can give you a space that's separate from your home and family so you can remain productive and focused, and also maintain a work-life balance.
Creating a separate area that's detached from your home doesn't just work as an office. It's also something homeowners are looking to so they can have a home gym, a guest room, or even a learning area for their kids.
It's one more representation of the move toward spending more time at home that's impacting all of us.
Article courtesy of Ashley Sutphin
https://haven-hr.com/wp-content/uploads/Shed-home-office-1.jpg
823
564
Haven Home Realty
http://haven-hr.com/wp-content/uploads/Haven-logo-horz-190x88.png
Haven Home Realty
2020-10-05 14:45:49
2020-10-05 14:45:49
Move Over She-Shed, Make Room for the Backyard Office