Columbus is nation's second-hottest housing market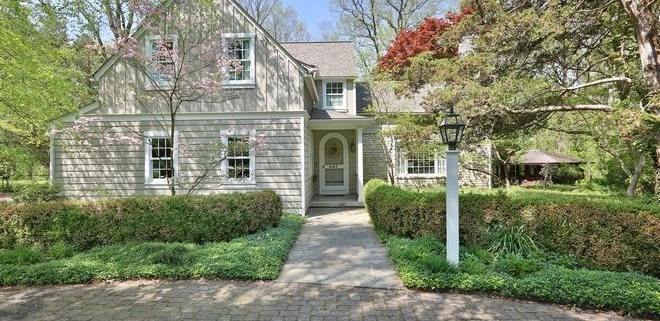 A national report issued Thursday confirms what Columbus-area home-shoppers already know: Demand for homes is high and supply is low in central Ohio.
The imbalance is so extreme that Columbus was the nation's second-hottest real-estate market in June, topped only by Midland, Texas, according to Realtor.com's monthly "hotness index."
Central Ohio has routinely landed in the top 10 in the index, but this is the city's highest ranking after landing at No. 3 a year agojune 2017. The index is based on the median number of days homes are listed in each market (a measure of supply) and the number of times listings are viewed (a measure of demand).
In June, Columbus-area homes were viewed 2.1 times more than homes around the nation. Columbus homes were on the market a median of 32 days during the month, compared with 54 days nationwide.
The most popular central Ohio home on Realtor.com during the month was a 1939 cottage-style home on the east bank of the Olentangy River in Worthington listed for $725,000.
"It's gorgeous, right on the river," said Jo-Anne LaBuda, the Keller Williams Capital Partners agent who listed the home. "We had a lot of activity, 12 to 15 showings, which is good at that price range. The feedback was great."
The home, which was viewed almost 3,000 times on Realtor.com, entered into contract about a month after being listed, LaBuda said.
Most of the other widely viewed homes in central Ohio during June were far more modest, reflecting the quest for affordable homes.
Columbus' high ranking reflects the decline of California cities on the list in favor of more geographic diversity. Only five of the top 20 cities in the lineup are in California, and none landed in the top five for the first time in the six years Realtor.com has published the list.
"Supply is so constricted in California that we're seeing people looking elsewhere," said Danielle Hale, chief economist of Realtor.com. "Instead, we're starting to see activity really climb in more affordable markets. Columbus has seen demand really rise."
Every region of the nation except the South is represented on the list of 20, including the Midwest with five cities.
Following Midland and Columbus in the top 10 are: Boston; Fort Wayne, Indiana; Boise, Idaho; San Francisco; Vallejo, California; Buffalo, New York; Colorado Springs, Colorado; and Detroit.
The next 10 are: Racine, Wisconsin; Grand Rapids, Michigan; Sacramento, California; Rochester, New York; Kennewick, Washington; Stockton, California; Dallas; Worcester, Massachusetts; Spokane, Washington; and Santa Cruz, California.
The median list price in eight of the 20 cities is below the U.S. median of $299,000, reflecting a move toward more affordable markets.
https://haven-hr.com/wp-content/uploads/PH-705009992.jpg
440
660
Haven Home Realty
http://haven-hr.com/wp-content/uploads/Haven-logo-horz-190x88.png
Haven Home Realty
2018-12-28 17:04:04
2018-12-28 17:04:04
Columbus is nation's second-hottest housing market